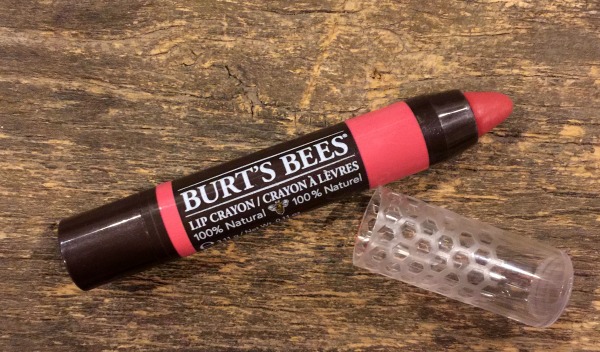 Before having kids, I had lots of pretty "work" clothes with trendy shoes to match. Now that my days are spent working from home, my wardrobe isn't quite as fancy as it used to be. While I'm not going to walk the runway any time soon, I still want to look my best.
My makeup routine has also changed over the years. These days, I use makeup to highlight my features rather than treating my face as it if were a canvas to be painted. Now I look for natural products and those that will actually help my skin to look it's best. Isn't it funny how priorities change?!
The folks at Burt's Bees® offered to send me some of their Lip Crayons and I certainly wasn't going to pass up the opportunity to try them out.
We are huge fans of Burt's Bees® products at my house…my husband has a tube of lip balm in his pocket year round! This is one of the few lip balms that my boys will use. So of course I was so excited to try the Burt's Bees® Lip Crayon.
I had never tried a lip crayon before so I wasn't sure what to expect. I love the coverage from the crayon. I'd describe it as somewhere between a lipstick and a balm. It offers a light coverage like you'd get from a balm but with a creamy matte color like you'd get with a lipstick. The biggest thing that appeals to me is that you get color and moisture. I can't deal with those heavy lipsticks that are dry and feel like you have color caked on your lips. The lip crayons offer the perfect blend of color with a light, comfortable feel.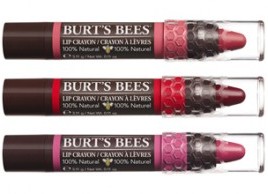 I was most surprised by the colors. I looked at all the shades in my box and picked the one that I thought I would like best. I then used a makeup wipe to try all the colors in my box. What was funny is that the color that I thought would be my least favorite is the one that I keep in my purse and use almost daily. The Niagara Overlook is my perfect color!
The shape makes the crayons super easy to apply. There's no sharpening needed so you don't have to worry about having a sharpener in your bag. Just toss it in your purse and you are good to go. With six shades that are all 100% natural, you don't have to worry about weird fragrances or flavors. You get simple, moisture rich color that feels great on! The added hydration means that your lips stay soft and smooth.
You guys have to give these a try. You get fabulous color coverage plus the moisturizing power that you expect from a Burt's Bees® product. I bet you'll love them as much as I do. Look for the Lip Crayons in the natural section at your Kroger. Grab a couple of shades and don't be afraid to try a new color. You're sure to find a new favorite!
Stay tuned as I have something exciting that I will share next week!
This post is brought to you by the folks at Burt's Bees®. All comments and opinions are my own.