If you act quickly, you can pick up a couple of pints of Ben & Jerry's Ice Cream for just $3.49 each. Grab your faves while you can.
Ben & Jerry's Ice Cream or Non-Dairy Frozen Dessert, 16 oz, $4.99
-$1/2 Ben & Jerry's Pints, exp. 6/19/22 (Save 05/22/22) [DND]
As low as $3.49 as part of your Mega purchase.
See Ben & Jerry's Latest Ice Cream News, Info And General Euphoria. Euphoric Flavors. Chunks & Swirls. Caring Dairy. Non-Dairy. Fair Trade Ingredients. Non-GMO. Explore More Cores. Types: Non Dairy, Cores, Classic Flavors, Light Ice Cream, Pint Slices, Frozen Yogurt.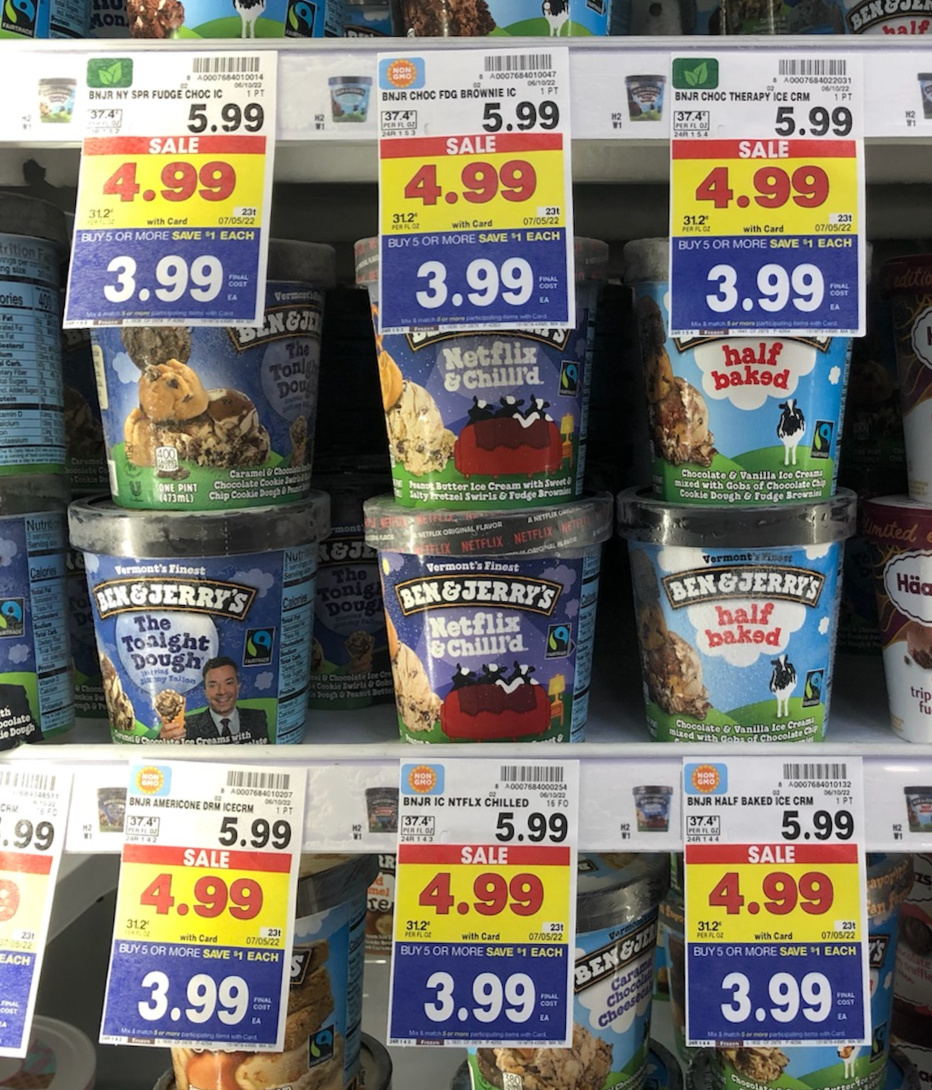 Look for this deal as part of the Kroger Ad & Coupons Week Of 6/15 To 6/21.