Take advantage of the mega savings to get Betty Crocker Suddenly Salad for just 99¢ per box! Enjoy a quick side dish with no hassle!
Betty Crocker Suddenly Salad, Select Varieties, 7.25 to 7.75 oz, $0.99
No coupon needed!
Suddenly tasty, suddenly smiling, Suddenly Salad! Betty Crocker Suddenly Pasta Salad Classic Mix is the perfect side to a main dish. This boxed pasta salad comes to life in just three easy steps. Simply boil the pasta, mix the seasoning with oil and water, combine everything together, then refrigerate. So good, your friends will ask for the recipe!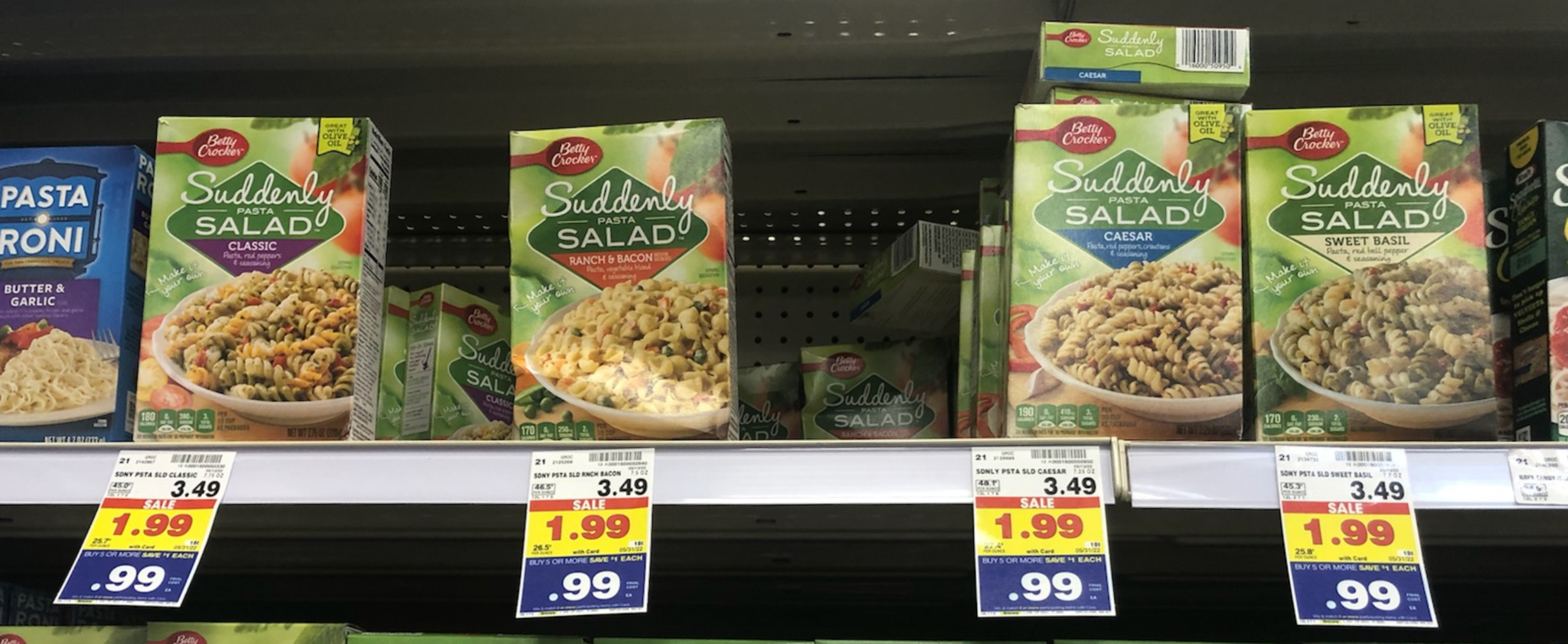 Look for this deal as part of the Kroger What A Deal! Mega Sale Full Inclusion List (Valid 5/18 to 5/31).