You can grab a nice deal on Dove Body Wash at Kroger. Combine the mega sale and cash back offers to pay just $3.49 per BIG bottle. Super discount if this is your preferred brand.
Dove Body Wash, 34 oz, $9.79 (reg $10.79)
–$3/1 Dove Body Wash with Pump, 34 oz (Kroger Cash Back) – Limit 5
–$3/1 Dove Body Wash with Pump, 34 oz (Ibotta Deposit) – Limit 5
As low as $3.49 after Ibotta & Kroger Cash Back offers as part of your mega purchase.
At Dove, our vision is of a world where beauty is a source of confidence, and not anxiety. So, we are on a mission to help the next generation of women develop a positive relationship with the way they look – helping them raise their self-esteem and realize their full potential.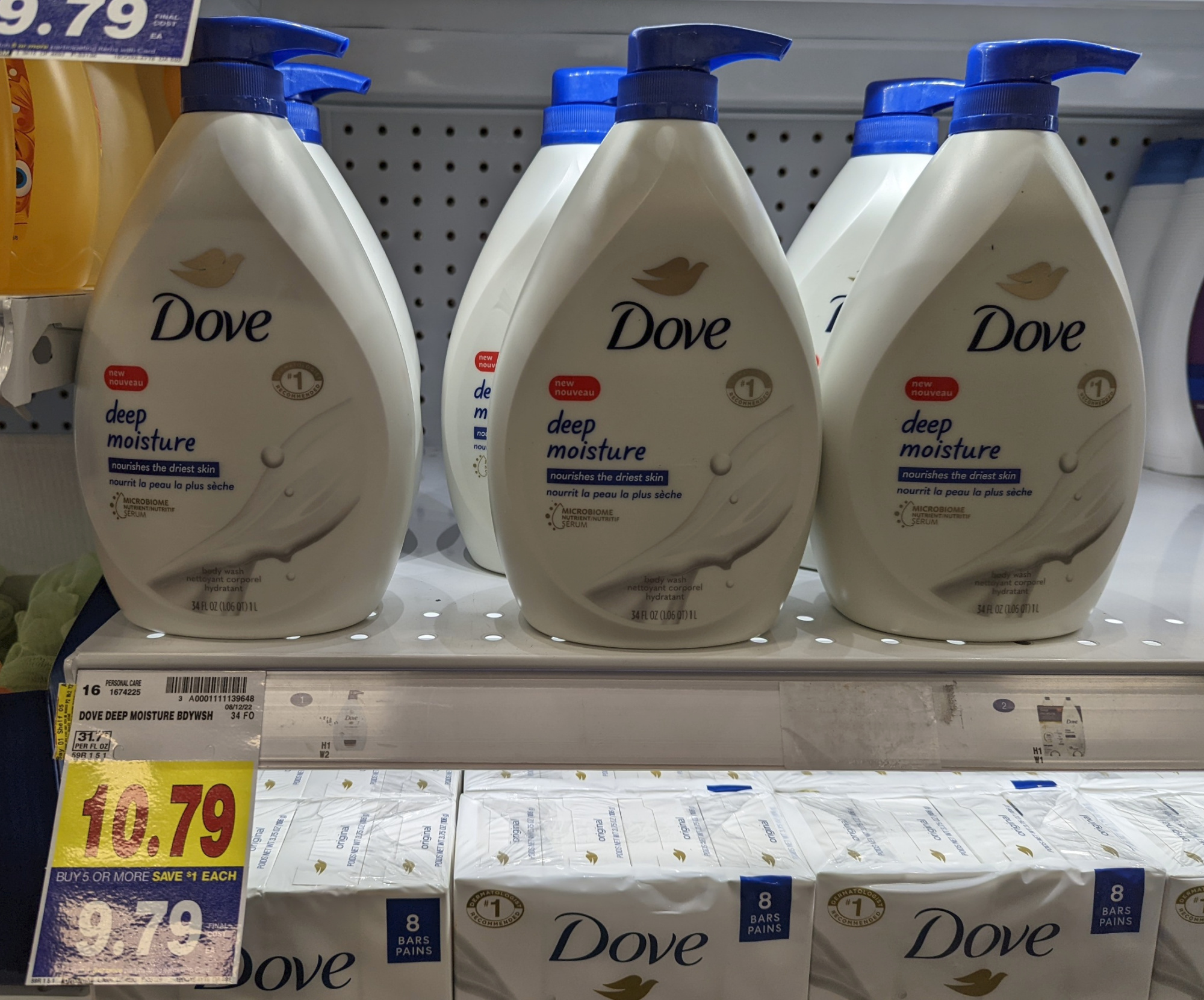 Look for this deal as part of the Kroger Mega Sale Inclusion List – Save $1 When You Buy 5 Or More (Valid Through 8/30).