Head over to Kroger and get ground beef at a fantastic discount. Choose your best deal and stock up while you can save!
Ground Beef, Fresh, 73% Lean, 16 oz, BOGO, $5.49
$2.74 each.
Ground Beef, Fresh, 80% Lean, 3lb pkg, $2.77/lb ($8.31 final price)
$2.77  per pound!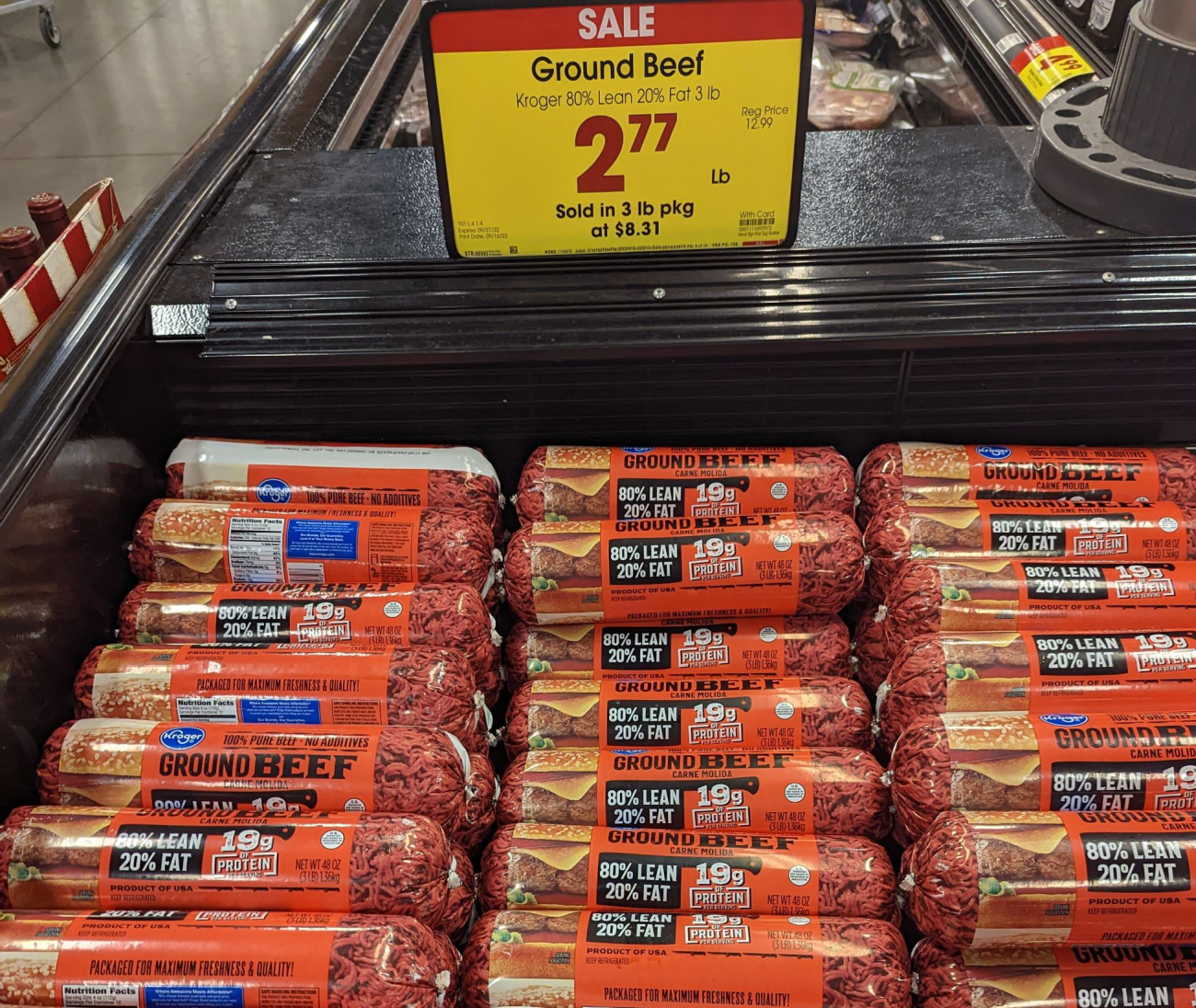 Look for this deal as part of the Kroger Ad & Coupons Week Of 9/21 to 9/27.