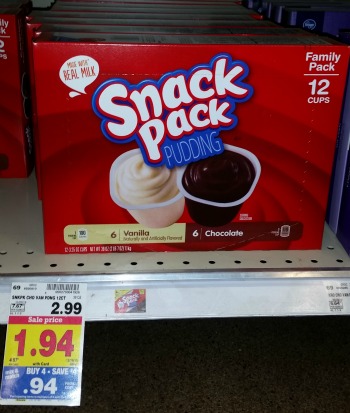 Tammy emailed to tell everyone to check the price of Hunt's Snack Pack Pudding. Her store had the family packs priced at just 94¢ as part of the mega sale. Even without a coupon that's a fantastic deal. You pay just 8¢ per pudding cup – great deal!
Hunt's Snack Pack, Family Pack, $0.94 – $2.24
Thanks to Tammy for sharing. She has an entry in this week's Email & Win contest. If you find a deal at Kroger make sure you email me for your entry!
Add this deal to your shopping list over on the Mega What A Deal Buy 4 Save $4 Inclusion List – Valid 12/2 – 12/15.