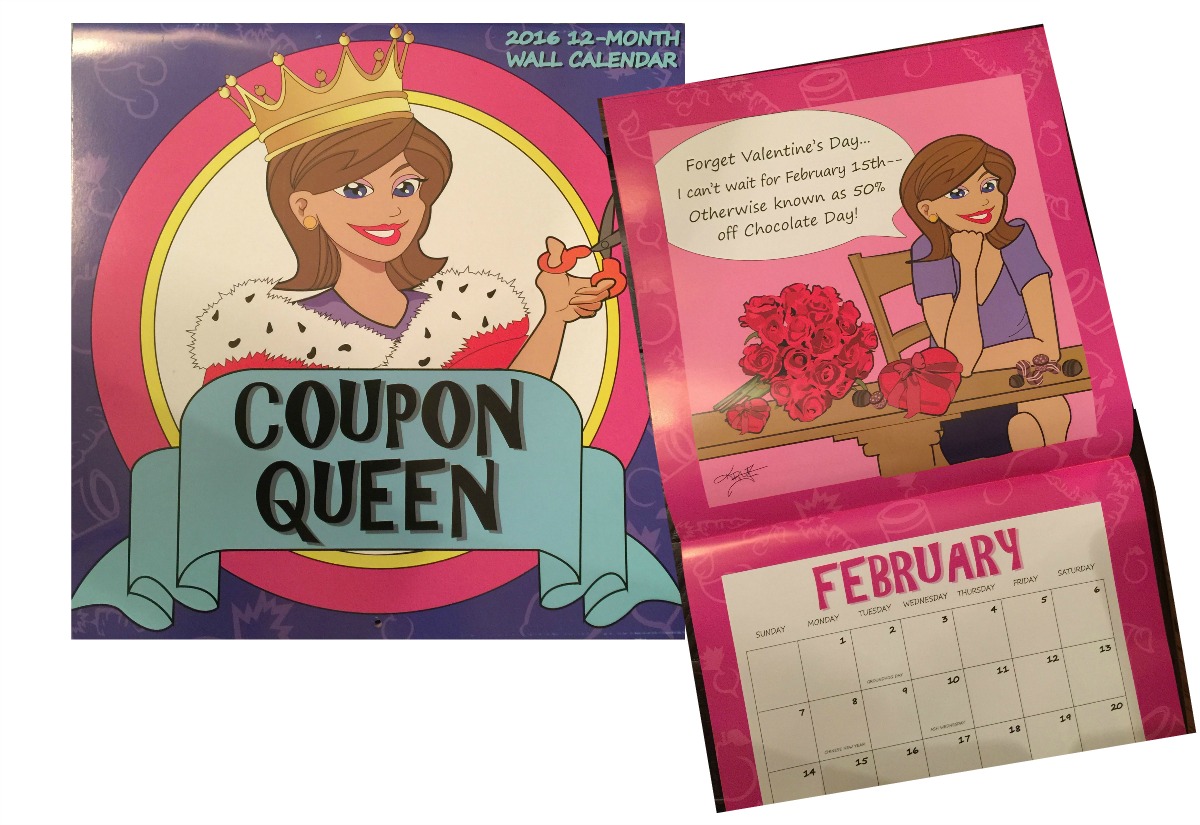 My buddy Katie sent me her newest creation – a fun new 2016 wall calendar that's perfect for all of us couponers. Besides being a handy calendar to help you keep up with your schedule, her Coupon Queen calendar has a fun, coupon related design for each month of the year.
I have several calendars that I live by. Naturally I have one on my phone, another on my computer but I also have to have one on my wall that I can glance at to keep me organized each day. The boys have such a busy schedule and it's constantly changing so that paper calendar still comes is so handy! The Coupon Queen calendar adds a little fun to the chaos that is my life–tee he!
You can grab one of these humorous calendars for yourself or to give as a gift over at CouponSwagger.com. They are priced $9.95 + shipping.  Plus, Katie is offering a great bonus. Along with the calendar you will receive a mystery envelope with over $100 worth of clipped coupons!
Great news…one I Heart Kroger reader a winner will receive a Coupon Queen 12-month calendar plus that mystery envelope filled with coupon.
To enter just complete the form below. I will choose the winner on Wednesday 2/3 at 11 pm.