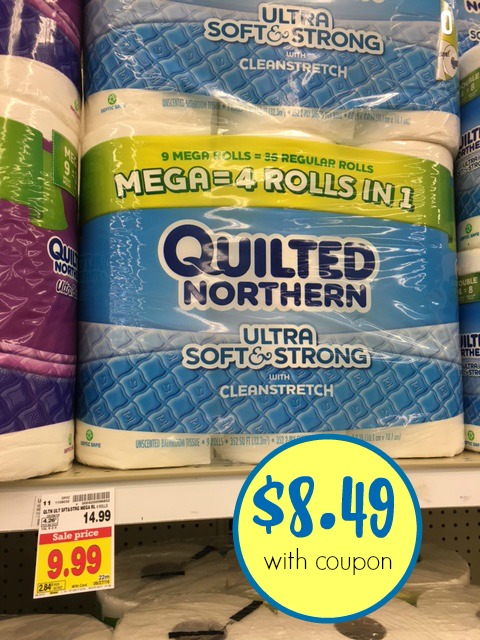 Have you had a chance to stock up on Quilted Northern® at Kroger? It's a great time to fill your cart with the packs of 4x mega rolls while we have a great sale and coupon combo!
Quilted Northern® Bath Tissue, 9 mega rolls, $9.99 (reg. $14.99)
-$1.50/1 Quilted Northern® Bath Tissue, 05/22 RP (exp 6/22) [6 mega rolls+]
$8.49 after coupon.
You'll pay as little as $8.49 per pack for the big 9 mega roll package. Remember, those 9 rolls are the equivalent of 36 single rolls. You get the softness and strength that you love at a huge discount. Plus, you get great convenience as you'll find that you change your toilet paper roll less often.
The best part is you get a quality product that works great. For me that means a completely uneventful trip to the bathroom. Isn't that what we want in a bathroom trip…one that we don't even think about or remember?! With Quilted Northern® I get a comfortable clean that I can depend on every single time.
It's the perfect tissue for my whole family. From my kiddo with sensitive skin, to my rough and rugged husband as well as myself who prefers a soft tissue—Quilted Northern® is the perfect combination of softness and strength for everyone!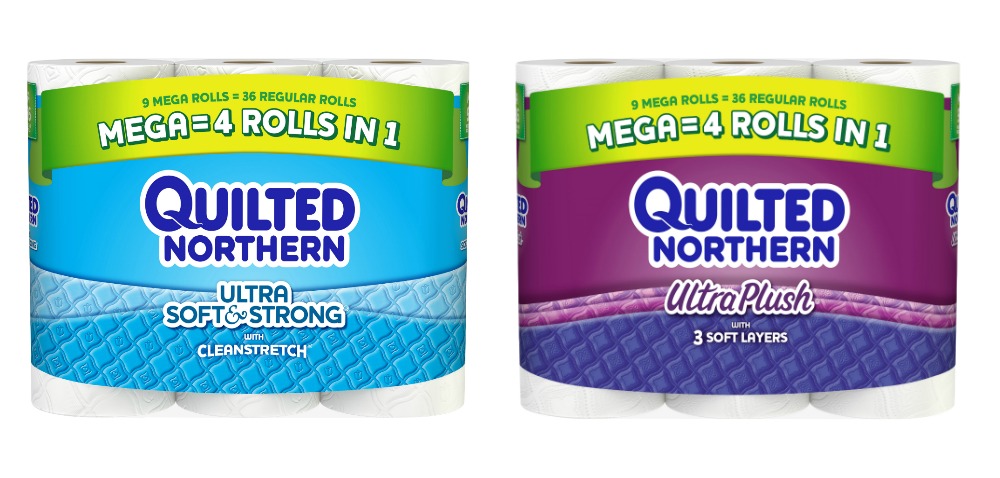 Look for Quilted Northern® Ultra Soft & Strong and Quilted Northern® Ultra Plush when you shop at Kroger. You'll find both in the 6, 9 and 12 count mega rolls. Remember you get mega convenience with the mega rolls.
This post is sponsored by Georgia-Pacific. All comments and opinions are my own.