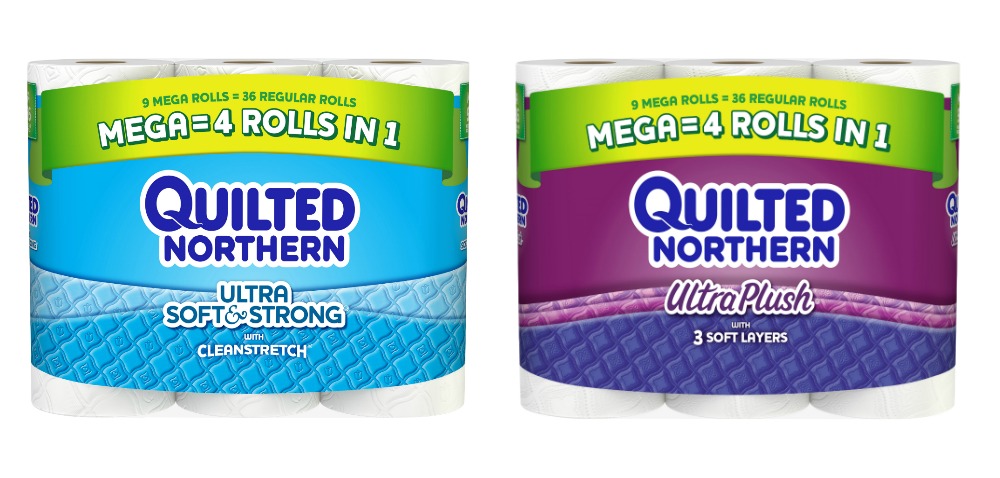 How often do you think about your toilet paper? If you are using a good, quality toilet paper you probably never think about it. That's because the best bathroom trips are the ones you don't remember!
At my house, the only thing I have to think about is whether I have stocked each bathroom closet with Quilted Northern®. That's because Quilted Northern® is so well made that the only time it crosses my mind is when I run out. Luckily I don't even have to deal with that too often since the tissue is packaged in 4x mega rolls. That means the rolls last longer so I change them less often!
This is especially important for all of us with kids. There is no way I would even bother with the single rolls of toilet paper in my boys' bathrooms. My boys have a tendency to use a little too much toilet paper. With the single rolls, I was changing out the rolls every other day. But the Quilted Northern® 4x Mega Rolls last almost a week! That's a huge difference…and a big timesaver for me!
Look for Quilted Northern® Ultra Soft & Strong and Quilted Northern® Ultra Plush when you shop at Kroger. You'll find both in the 6, 9 and 12 count mega rolls. Remember you get mega convenience with the mega rolls. No more having to constantly change out the roll—each mega roll is the equivalent of two double rolls!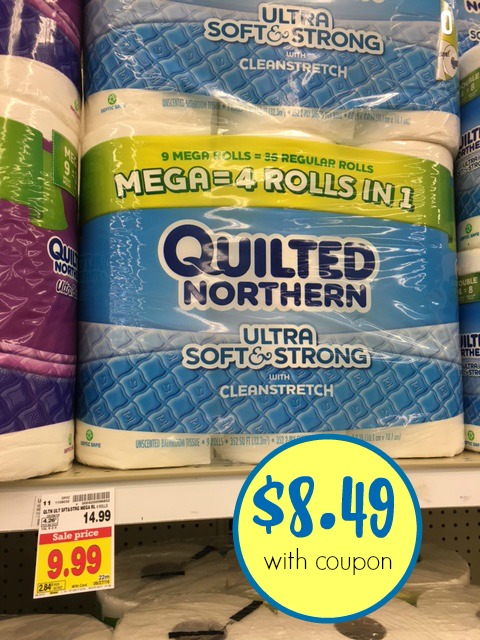 Right now you can get a great deal at Kroger. Pick up the 9 count mega rolls at a fantastic price. Remember those 9 rolls are the equivalent of 36 single rolls. You get the softness and strength that you love at a huge discount. Grab the recent insert coupon and you can pick up each pack for just $8.49. Don't miss out on a great deal!
Quilted Northern® Bath Tissue, 9 mega rolls, $9.99 (reg. $14.99)
-$1.50/1 Quilted Northern® Bath Tissue, 05/22 RP (exp 6/22) [6 mega rolls+]
$8.49 after coupon.
This post is sponsored by Georgia-Pacific. All comments and opinions are my own.