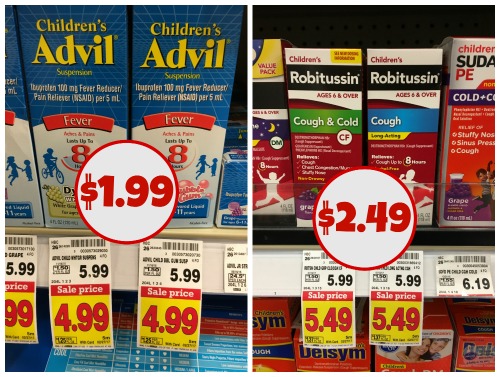 We have a couple of new high value cold medicine coupons that you guys might like. Print your coupons and pick up some nice deals at Kroger.
Robitussin, $5.49 +
–$3/1 on ONE Adult Robitussin® 
$2.49 after coupon.
Advil, $8.99
–$3/1 Advil® Allergy & Congestion Relief, Advil® Cold & Sinus, or Advil® Sinus Congestion & Pain Product 
$5.99 after coupon.
Robitussin or Dimetapp, $4.99 +
–$3/1 Infants' Advil®, Children's Advil®, Children's Robitussin®, or Dimetapp® Product
As low as $1.99 after coupon.