This post is sponsored by Borden Dairy. All comments and opinions are my own.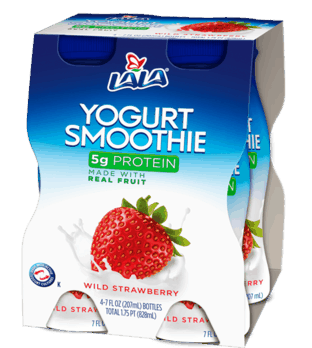 I am always trying to keep my house stocked with snacks for my very hungry boys. Some days I wonder if they ever really get full! They come home from school and act like they haven't eaten all day. We barely get inside the house before they are throwing open the refrigerator. The scary thing is—they are only 9 and 11, I cringe when I think of the amount of food that I'll have to keep on hand when they are teenagers!
With snack options like LALA Smoothies, my boys get the taste that they love in a better for you snack that I happily approve. So while the boys think they are getting a sweet treat, they are actually enjoying a snack that's packed with both calcium and protein.
The convenience of having them ready in the fridge so that I don't have to pull out my blender is a huge timesaver. Whether it's a snack after school or a quick and easy snack on-the-go, LALA Smoothies are the better for you snack that's super portable and super tasty.
Kroger carries a big selection of flavors that are sure to please everyone in your family…even your pickiest eater! Be sure to grab pick up your favorite flavors for a delicious snack that's ready whenever you need it!
Be sure to take advantage of the great deal in the new mega sale!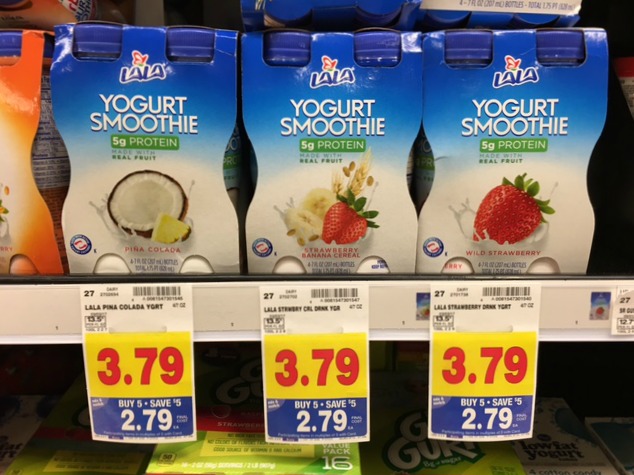 Great news…the folks at LALA have offered up a great giveaway so that FIVE iHeartKroger readers will be able to stock up on lots of delicious snacks. Each winner will get a $50 Kroger gift card.
Entry is simple! You just need to complete the mandatory task below (answering my question below). You can gain additional entries by completing any of the other options as well!
Tell me which of the LALA Smoothie Flavors you like best. If you haven't tried them yet, let me know what you are looking forward to trying first.
a Rafflecopter giveaway