This post is sponsored by Borden Dairy. All comments and opinions are my own.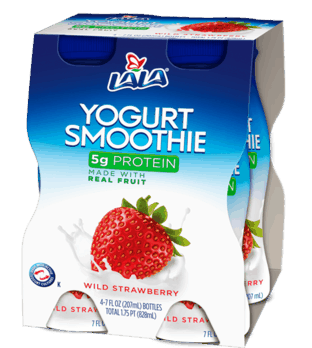 Have you stocked up on your favorite LALA Smoothies? We had a great deal in our recent Kroger mega sale. I hope you all took the opportunity to pick up your favorite flavors …. AND maybe try a new variety!
You can still head into Kroger and pick up a pack of delicious LALA Smoothies so you'll have a quick and convenient snack that's ready whenever you need it. Remember, LALA Smoothies are the better for you snack that's super portable and super tasty.
Kroger carries a big selection of flavors that are sure to please everyone in your family—even your pickiest eater! You just can't miss with great taste in that's perfect for anytime. It's hard to pass up a tasty that's packed with both calcium and protein. Whether it's a snack after school or a quick and easy snack on-the-go, LALA Smoothies are the perfect option.
I have some winners to announce! Congratulations to the following readers who all win a $50 Kroger gift card complements of the folks at LALA Smoothies! If you see your name, be sure to check your email and respond to claim your prize!
lisabelle2
kayleefaith1228
n_zurcher
eswright18
pennygrist84
Next time you are in the dairy aisle at Kroger, look for LALA Smoothies and grab a pack (or two)!