This post is sponsored by Borden Dairy. All comments and opinions are my own.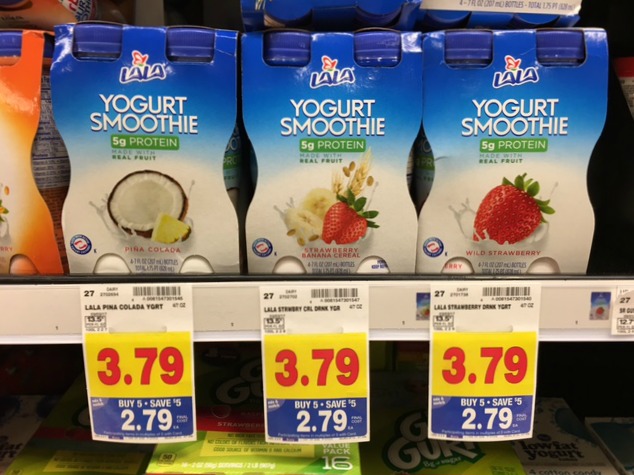 I wanted to give you a reminder that there are only a few more days to take advantage of the great deal on LALA Yogurt Smoothies at Kroger. The mega sale is ending tomorrow so you'll need to head into Kroger to grab your favorite varieties ASAP to get the best deal. You'll save $1 as part of your mega purchase...that means you pay just 70¢ per serving!
You just can't miss with great taste in that's perfect for anytime. It's hard to pass up the great price on a tasty that's packed with both calcium and protein. Whether it's a snack after school or a quick and easy snack on-the-go, LALA Smoothies are the better for you snack that's super portable and super tasty.
Remember, Kroger carries a big selection of flavors that are sure to please everyone in your family...even your pickiest eater! Be sure to grab pick up your favorite flavors for a delicious snack that's ready whenever you need it.
Stock your fridge with a great on-the-go snack option that your whole family will love!
Also just a reminder that I have FIVE big $50 Kroger gift cards to give to iHeartKroger readers. Be sure to head over HERE and enter for a chance to win!