This post is sponsored by Reckitt Benckiser. All comments and opinions are my own.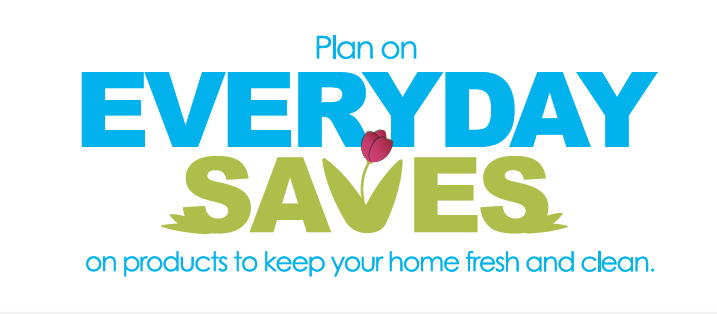 Time to talk cleaning! Yep, it's that time of year … time to tackle those spring cleaning chores.
As you prepare to don your rubber gloves and dig in, I thought I'd share a few tips to help you make the most of your time.
We all know that cleaning can be time consuming. But there are lots of things you can do to make spring cleaning fresh and easy! If you work smart and make sure you have a supply of quality products you can easily clean and revitalize your home, room-by-room.
When it comes to cleaning, sometimes it pays to work smarter instead of working harder.
So what does that mean exactly? Well if you were to sweep the floors before you wipe down your countertops there's good chance that you might find yourself sweeping twice! Debris from the countertops might end up slipping and falling to the floor and you'll end up working twice as hard.
The order in which you clean is important so be sure to consider that before you get started. You don't want to make more work for yourself.
Another one of my favorite tips is to tackle a few tasks each day so that you don't feel overwhelmed. You can choose one room to clean each day or even or do multiple small 5 – 15 minute tasks per day. That way you feel that sense of accomplishment but you aren't exhausted once you are done!
Another idea is to develop a routine so that you get into a habit of doing things each week. Things tend to go a little faster once we get into a routine and you'll also be more likely to actually do it if it's planned.
Finally, be sure to keep your cleaning supplies handy. If you keep them in strategic locations you will save time and you might even be more likely to actually use them! Bathroom cleaning supplies should be kept in the bathroom cabinet or linen closet, not in the kitchen. Think about how you use the products and keep them in the most convenient location so that they are easily accessible—that way you will actually use them when it comes time to do the cleaning.
Right now you can stock up on everything you need to help make your home fresh and clean. Be sure to load these high value Kroger digital coupons and get great savings next time you shop!

Cleaning doesn't have to be difficult when you have products available that do the hard work for you!
How about this as a handy time saver tip? Use a rinse aid in your dishwasher and you won't need to dry your plastics when you put them away. Now that's a great way to get back a few extra minutes in the day. It all adds up!
Here's another nifty cleaning tidbit to help you work smarter. Get hands-free toilet bowl cleaning with the help of an automatic cleaning gel that cleans with every flush. I follow up with the brush and a little toilet bowl cleaner about once per week and find that my toilet is always sparkling clean … even with two messy boys in the house!
Be sure to load your coupons and enjoy great savings on products that will help you keep your home fresh and clean.