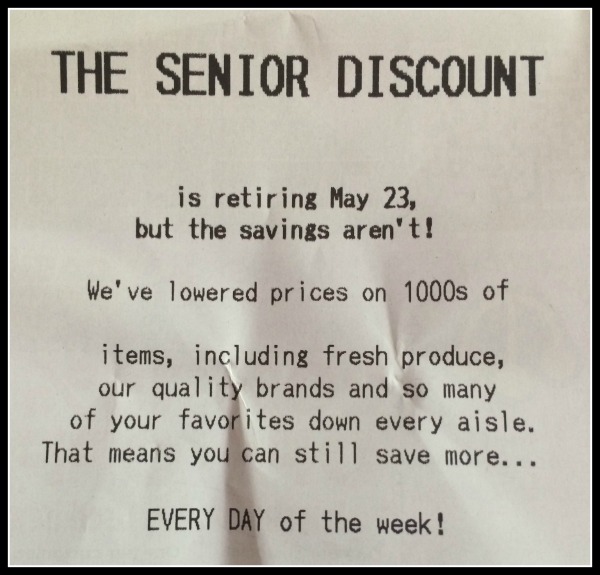 I had a couple of folks email to let us know that Kroger has decided to discontinue the Senior Discount.
While I can't take advantage of this discount, I am still very disappointed they chose to discontinue this program. I am not sure if this will take place in all areas so be sure to ask your store.
Nancy is in Virginia and it looks like they are ending the discount on 5/23. Pat is in Georgia and she said the offer will end on 5/17 in her area. Be sure to take advantage of the savings while you can if you qualify for this discount.