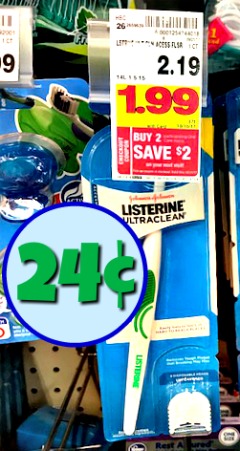 We have a new Oral Care Catalina. Grab your Listerine coupons and get the Flosser as low as 24¢ at Kroger!
Oral Care Items Catalina
Effective through 10/11/17
Buy 2 and get a $2 on your next order Catalina
Listerine Flosser, $1.99
–$0.75/1 Listerine Floss or Flosser Product printable
–$0.75/1 Listerine Floss Product printable
As low as 24¢ after coupon and Catalina when you buy two.