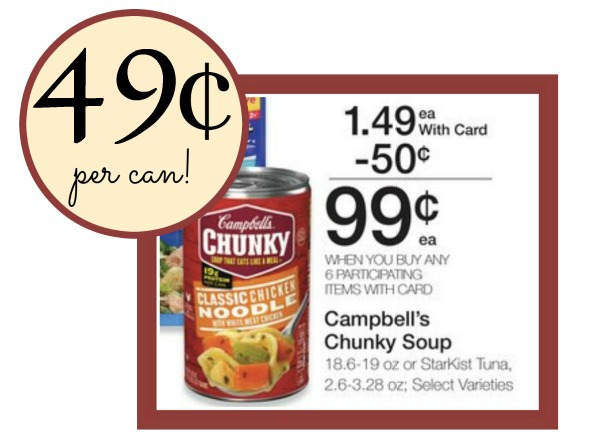 Be sure to print your Chunky Soup coupons and stock up on your favorites for just 49¢ per can! Sure to come in handy on a cold day!
Campbell's Chunky Soup 18.6 to 19 oz, $0.99
-$1/2 Campbell's® Chunky™ and Chunky Maxx Soups (15.3oz or Larger, Any Flavor) Game Day Greats Digital Coupon
–$1/4 Campbell's Chunky Soups printable
As low as 49¢ per can!
Add this deal to your shopping list over on the Kroger What A Deal Buy 6, Save $3 Mega Sale Full Inclusion List (Valid 1/24 – 2/6)