This post is sponsored by RAGÚ®. All comments and opinions are my own.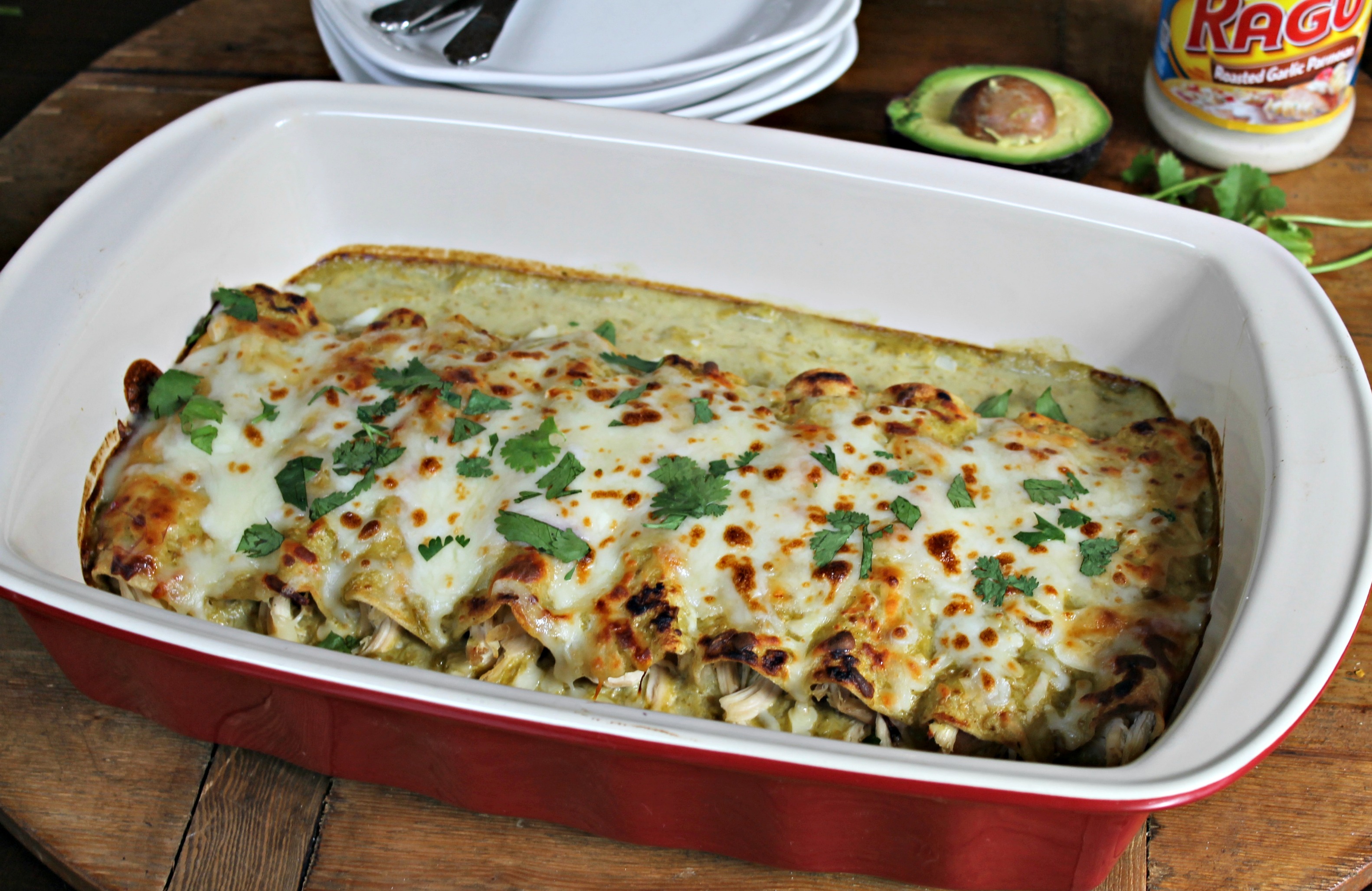 The weather is getting quite chilly so I look forward to serving up some tasty comfort food to help warm up my guys. Mexican food is the ultimate in comfort food and in my world there is nothing better than a delicious batch of enchiladas! My whole family loves the taste and I love how easy they are to make.
My Easy Chicken Enchiladas Suizas are the perfect meal for a busy weeknight. A few key ingredients is all that's needed to serve up amazing taste without a ton of effort OR a lot of cleanup!
I use RAGÚ® Four Cheese sauce in my recipe as the creamy texture and rich flavor combines with the other ingredients for a tasty meal that's convenient and delicious! I just stop by Kroger and pick up a jar of RAGÚ® Four Cheese sauce and then pop by the deli for a rotisserie chicken. A few more ingredients and you have everything needed for a meal that is sure to please.
Look for your favorite RAGÚ® sauces at your local Kroger. Pick up a couple of jars and have the start to some amazing meals that you can serve up in a flash.

Easy Chicken Enchiladas Suizas
Ingredients
olive oil
8 corn tortillas
16 oz Salsa Verdes
¾ cup RAGÚ® Roasted Garlic Parmesan
2 cups shredded rotisserie chicken
¾ cup mozzarella cheese, shredded
cilantro for garnish, if deisred
Instructions
Preheat oven to 375ºF
Mix salsa verdes and RAGÚ® Roasted Garlic Parmesan and spread ½ cup of the mixture in the bottom of a 13"x9" casserole dish and set the remaining sauce to the side.
Heat oil in a large skillet over medium high heat and fry the tortillas until golden brown, yet still pliable.
Remove to paper lined plate to drain.
Divide the shredded chicken evenly among the tortillas and roll tightly.
Place the rolled enchiladas in the prepared casserole dish, seam side down.
Pour the remaining sauce over the top of the rolled tortillas and then top with the shredded cheese.
Bake for 20 – 25 minutes until the cheese is bubby and begins to brown.
Top with cilantro if desired.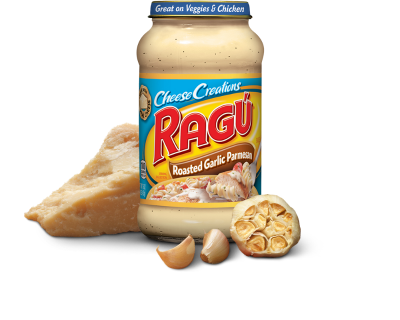 Look for more information and tons of amazing recipe ideas on Ragu.com