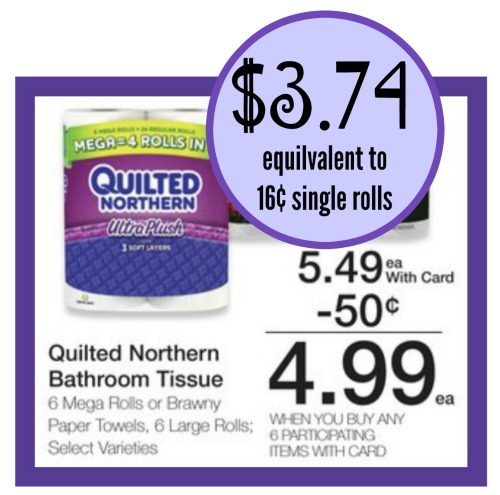 Grab a super discount on TP when you do your mega shopping. Quilted Northern will be just $3.74 per pack…the equivalent of 16¢ single rolls! Definitely a good one to grab!
Quilted Northern Bathroom Tissue 6 Mega Rolls $4.99
-$1.25/1 Quilted Northern Bath Tissue, 01/07 RP (exp 2/7) [12 double roll or 6+ mega roll]
Just $3.74 after coupon!
Add this deal to your shopping list over on the Kroger What A Deal Buy 6, Save $3 Mega Sale Full Inclusion List (Valid 1/24 – 2/6)