This post is sponsored by Mirum, but opinions expressed are my own.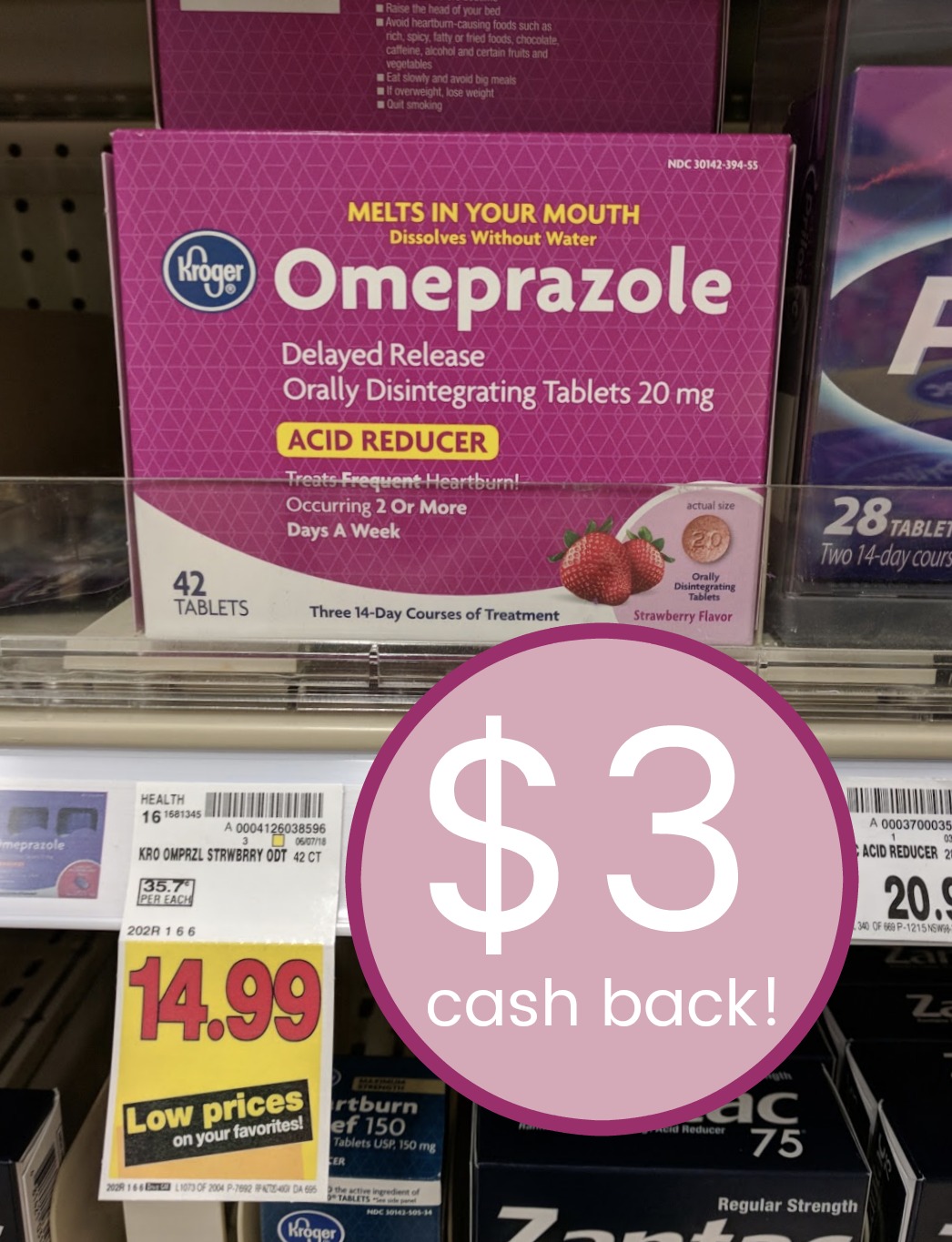 Is there anything worse than dealing with miserable heartburn? Unfortunately heartburn is a common problem and many deal with frequent bouts of painful burning in their chest and throat. When symptoms occur, finding relief becomes the top priority!
Like many, I experience occasional heartburn. I find that it usually happens at the worst possible time. Parties, weddings and other fun events offer the opportunity to enjoy lots of tasty foods and beverages. Unfortunately, it's also when I typically experience those miserable heartburn symptoms.
For those who experience frequent heartburn, there is a new way to get relief! Kroger Omeprazole Orally Disintegrating Tablet (also referred to as ODT) is now available at your local Kroger. This new option offers heartburn sufferers an easy-to-take orally disintegrating tablet. So you get the same relief as the Omeprazole Tablet that's currently available but it's now in a new form—a dissolving tablet.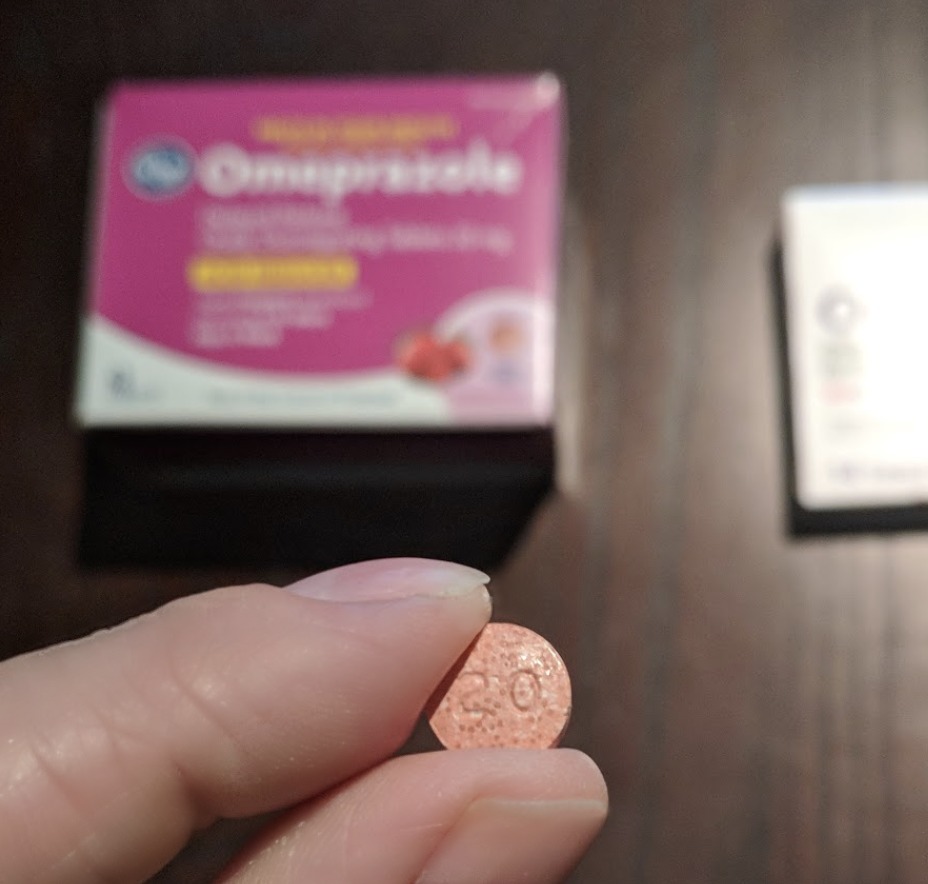 That's right…gone are the days of having to deal with swallowing pills. We all know that pills can be taxing and uncomfortable and of course they are super inconvenient. New Kroger Omeprazole ODT with MELTech™ allows the tablet to dissolve on your tongue easily. It's the ultimate convenience for those who lead a busy lifestyle. Take it with you wherever you are…even on-the-go. You simply pop it in your mouth and it starts to dissolve…no water needed!
Kroger Omeprazole ODT is designed to treat the symptoms of frequent heartburn (meaning 2 or more days a week) and provides 24-hour relief from heartburn. While some may get relief in the first 24 hours, it may take 1-4 days for full effect. Plus, the new tablet is strawberry-flavored, for a pleasant taste.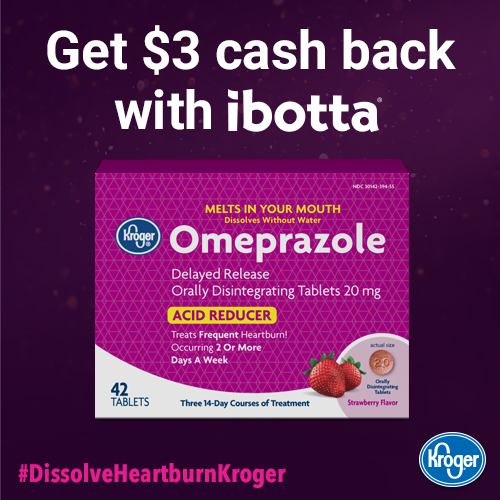 Now is the perfect time to try the new dissolving tablet and begin the 14 day regimen. Take advantage of the savings, get long-lasting heartburn relief AND cash back with your purchase at Kroger. Load the Ibotta offer and earn $3 cash back on your next purchase of Kroger Omeprazole ODT 42 ct.
Use as directed for 14 days to treat frequent heartburn (occurring 2 or more days a week). May take 1-4 days for full effect. Not intended for immediate relief. Dosage: 1 Dose taken every 24 hours for 14 days and you should not take Omeprazole Orally Disintegrating Tablet for more than 14 days or more frequently than every four months unless directed by your doctor.