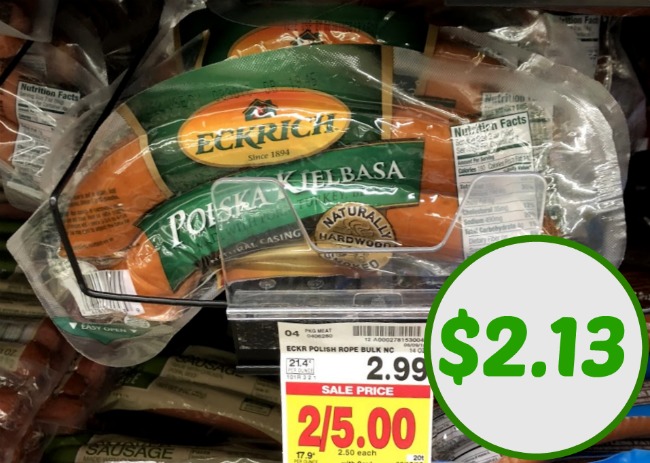 Pick up a nice discount on smoked sausage with the new Eckrich coupon! Print your coupon and pick up a couple of packs of Eckrich Smoked Sausage for just $2.13 this week at Kroger. Just be aware that this may be a regional coupon…hopefully you all can print and save some moolah!
Eckrich Smoked Sausage and Polska Kielbasa, $2.50 (through 7/11)
–$0.75/2 package of Eckrich® Smoked Sausage 10 – 14 oz Printable 
$2.13 per pack after coupon and mega savings!