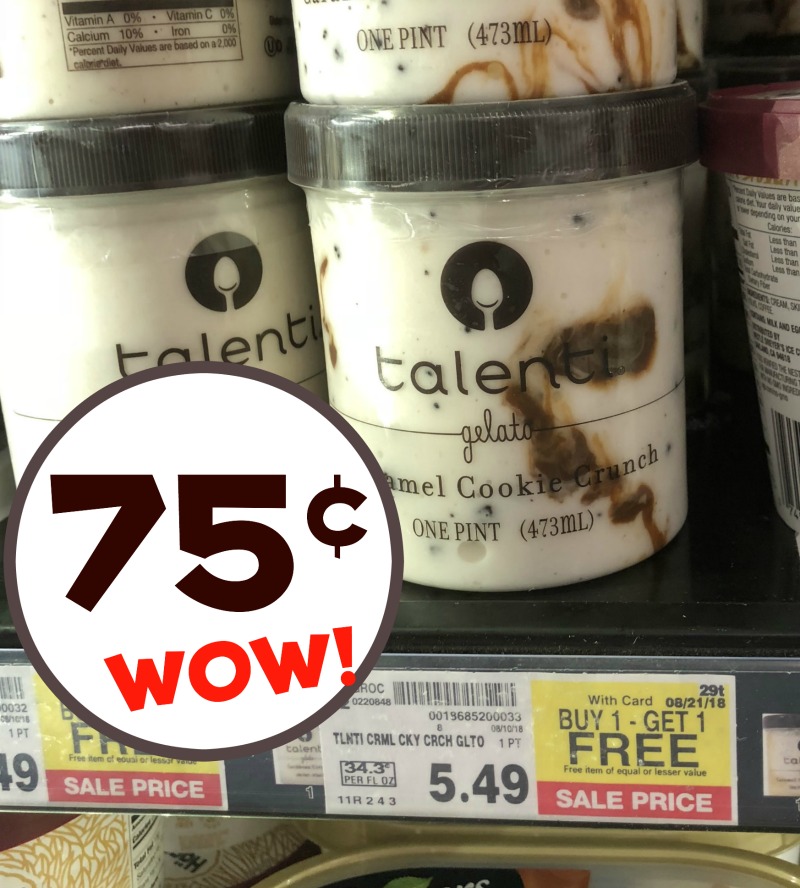 Remember that Talenti deal I told you about last Friday. I thought that I'd give you a reminder as it's really a super deal. You can get the pints for just 75¢ each…wowsa!
Talenti Gelato, 1 Pint, BOGO $5.49, Through 8/21
–$4/2 Talenti gelatos or sorbettos
–$1.75/1 Talenti gelato or sorbetto
75¢ after coupon.
BUT…I also thought I'd remind you that if you aren't shopping before the sale ends tomorrow, you can still score a super discount with the upcoming mega sale. I know some folks emailed that they had issues at their store using the $4/2 coupon on a free product. I know in some areas of true BOGO the registers can be a but finicky (my store is half price BOGO thank goodness!)
SO…for you guys, you can still print and get a nice deal starting Wednesday with the mega sale. The deal isn't quite as good but it's still much better than that regular price of $5.49!!  Just print those coupons and pick your deal!