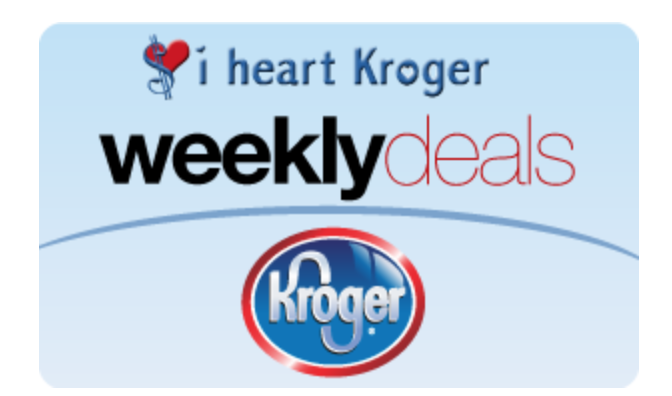 Here is the Kroger Ad and coupon matchups which start Wednesday, 11/14 and runs through Thursday 11/22 in the Southeast. It's a longer ad due to the Thanksgiving holiday. It looks like we'll have a little mini mega sale and there is a FREE milk promo. You'll get a FREE Gallon of Milk or Half Gallon of Organic Milk wyb (4) participating products.

If you are headed to Kroger this week don't forget to load your digital coupons from SavingStar, Cellfire and the Kroger Digital Coupons too. You might want to check your cash back apps (Ibotta, Checkout 51, Mobisave and BerryCart) for any matching deals that you might like. Also, be sure to check out the Catalina deals before you shop.
As always, the check mark
indicates either a great stockpile price or a stockpile price with coupon(s). And keep in mind that we have a shopping list feature on the site. If you need help, just visit the HELP PAGE to see how to use it.
EARLY BLACK FRIDAY DEALS
Christmas Grinch Sleepwear, Available in Youth & Adult Sizes, $14.99 and up
Isotoner Slippers, Assorted Styles & Sizes, $9.99
Christmas Rolled Throws, Assorted Styles, $2.99
HD Designs Holiday Christmas Blankets, Assorted Styles, $12.49
Christmas Hot Wheels Basic Car, 1 ct, $0.79
Rubbermaid Food Storage Containers, Select Varieties, 40-pc, $9.99
Cook & Carry Crock Pot, 6 Quart, $19.99
Mason Glass Food Storage Containers, 6 or 12-pc Set, $9.99
---
BUY 4, SAVE $4 (Mix & Match)
Arm & Hammer Liquid Laundry Detergent, Select Varieties, 122.5 to 150 fl oz, $4.99
-$1/1 Arm & Hammer Detergent – (Found on Product) Peelie (exp 12/31/18)
-$1/1 Arm & Hammer Detergent – (Found on Product) Peelie (exp 3/31/19)
Snuggle Fabric Softener, Select Varieties, 95 to 96 fl oz, $4.99
-$2/2 All Laundry or Snuggle Products, 10/28/18 RMN (exp 11/25/18) [Excludes Trial Size; Limit of One Identical Coupon Per Shopping Trip; No Cash Back]
Dawn Dish Detergent, Select Varieties, 24 to 28 fl oz, $2.49
-$0.75/1 Dawn Dish Liquid – (Found on Product) Peelie (exp 6/30/19)
Glad Trash Bags, Select Varieties, 22 to 80 ct, $6.99
Kroger Home Sense Disinfecting Wipes, Select Varieties, 75 ct, $1.99
Glade Candles, Select Varieties, 3.4 oz, $1.99
–$1/2 Glade® Candle or Wax Melt Refill printable
-$1/2 Glade Candles or Wax Melts, 11/04/18 SS (exp 12/16/18) [Limit of 2 Identical Coupons in Same Shopping Transaction; No Cash Back]
Kroger Home Sense Designer Plates, 275 ct, or Kroger Home Sense Plastic Cups, 240 ct, Select Varieties, $8.99
Huggies Jumbo Pack Diapers, Select Varieties, Size NB to 6, 18 to 35 ct, $7.99
–$1/1 Huggies Diapers (Kroger Digital Coupon) [Excludes 9-ct. or less] –$1.50/1 Huggies Diapers printable
–$1.50/1 Huggies Diapers printable
–$2/1 Huggies Little Movers Diapers printable
–$2/1 Huggies Little Movers Diapers printable
–$2/1 Huggies Little Snugglers Diapers printable
–$2/1 Huggies Little Snugglers Diapers printable
–$2/1 Huggies Overnites Diapers printable
–$2/1 Huggies Overnites Diapers printable
Colgate Total Advanced Toothpaste, Select Varieties, 5.8 oz, $2.99
-$2/1 Colgate Total Advanced, Optic White Advanced Whitening or Platinum, Enamel Health, or Sensitive Toothpaste, 11/04 SS (exp 11/17) [3-oz.+; No More Than 4 Identical Coupons for the Same Product in the Same Day; No Cash Back] –$0.75/1 Colgate Total Advanced Toothpaste printable [3.0-oz.+]
Colgate Total Advanced Toothbrush, Select Varieties, 1 ct, $2.99
Herbal Essences Bio Renew Shampoo or Conditioner, Select Varieties, 20.2 fl oz, $4.99
Pantene Charcoal Shampoo or Conditioner, Select Varieties, 10.1 fl oz, $4.99
Libman In/Out Angle Broom or Tornado Mop, Select Varieties, 1 ct, $8.99
---
BAKERY
Pumpkin Pie, 52 oz, $8.99
Fresh Baked Dinner Rolls, Select Varieties, 12 ct, 2/$5
Private Selection Cheesecake, Select Varieties, 40 oz, $11.99
Blueberry Muffins, 4 ct, 2/$7
---
BEER & WINE
Kendall Jackson Chardonnay or Roscato Rosso Dulce, Select Varieties, 750 ml, $10.97
Miller or Coors, 9 pk, 16 fl oz Aluminum Bottles, Select Varieties, $10.97
Bud, Miller, Coors, Yuengling or Tecate, Select Varieties, 24 pk, 12 fl oz Bottles or Cans, $18.99
Busch Light, Pabst or Miller High Life, Select Varieties, 30 pk, 12 fl oz Cans, $18.99
New Belgium, SweetWater or Terrapin, Select Varieties, 12 pk, 12 fl oz Bottles or Cans, $14.99
Corona, Stella Artois or Sierra Nevada, Select Varieties, 12 pk, 11.2 to 12 fl oz Bottles or Cans, $13.99
Heineken, Modelo or Sam Adams, Select Varieties, 12 pk, 12 fl oz Bottles or Cans, $13.99
White Claw, Michelob Ultra, Twisted Tea or Mike's, Select Varieties, 12 pk, 11.2 to 12 fl oz Bottles or Cans, $12.99
Woodbridge, 1.5 Liter, or Menage a Trois Red Blend, 750 ml, Select Varieties, $9.99
La Crema Sonoma Coast Chardonnay, 750 ml, or Bota Box, 3 Liter, Select Varieties, $16.99
Santa Margherita, 750 ml, or Cell Block Red Blend, 750 ml, Select Varieties, $19.99
La Marca, 750 ml, or Dellatori Prosecco, 750 ml, Select Varieties, $13.99
Chateau Ste. Michelle, 750 ml, or Summerville Park, 1.5 Liter, Select Varieties, $8.99
Bread & Butter, 750 ml, or Butter Bomb Chardonnay, 750 ml, Select Varieties, $12.99
Cupcake Sparkling or Apothic, Select Varieties, 750 ml, $9.99
---
DAIRY
Kroger Cheese, 8 oz, or Kroger Natural Cheese Slices, 6 oz, Select Varieties, $1.77
Reddi-wip, 6.5 oz, or Edge Sweetened Condensed Milk, 14 oz, Select Varieties, 2/$4
Pillsbury Grands!, Crescents or Sweet Rolls, Select Varieties, 8 ct, $1.99
–$0.30/1 Pillsbury Refrigerated Baked Goods Products
–$1/3 Pillsbury Refrigerated Baked Goods Products (SavingStar Deposit)
-$1/3 Pillsbury Refrigerated Baked Goods Products, 09/16 SS (exp 12/8)
-$1/3 Pillsbury Refrigerated Baked Goods Products, 10/21 SS (exp 1/12)
-$1/3 Pillsbury Refrigerated Baked Goods Products, 11/11 SS (exp 2/2)
–$1/3 Pillsbury Refrigerated Baked Goods Products printable
–$0.30/1 Pillsbury Refrigerated Sweet Rolls printable [Excludes Grands!]
Pillsbury Pie Crust, 2 ct, or Comstock Pie Filling, 21 oz, 2/$5
–$0.30/1 Pillsbury Refrigerated Baked Goods Products
–$1/2 Pillsbury Pie Crust, 2 ct, or Comstock Pie Filling, 21 oz Kroger Super Saver Digital Coupon (use up to 5 times in a single transaction)
–$1/3 Pillsbury Refrigerated Baked Goods Products (SavingStar Deposit)
-$1/3 Pillsbury Refrigerated Baked Goods Products, 09/16 SS (exp 12/8)
-$1/3 Pillsbury Refrigerated Baked Goods Products, 10/21 SS (exp 1/12)
-$1/3 Pillsbury Refrigerated Baked Goods Products, 11/11 SS (exp 2/2)
–$1/3 Pillsbury Refrigerated Baked Goods Products printable
–$0.30/1 Pillsbury Refrigerated Sweet Rolls printable [Excludes Grands!]
Kroger Sour Cream, Dip or Cottage Cheese, Select Varieties, 16 oz, 4/$5
Kroger Butter, Select Varieties, 16 oz, $2.99
Philadelphia Cream Cheese, 8 oz Bar, or Simple Truth Organic Pumpkin, 15 to 15.25 oz, Select Varieties, 3/$5
–$1/3 Philadelphia Cream Cheese, 8 oz Bar, or Simple Truth Organic Pumpkin, 15 to 15.25 oz, Select Varieties Kroger Super Saver Digital Coupon (use up to 5 times in a single transaction)
–$1/2 Philadelphia Original Cream Cheese (Ibotta Deposit) [Any Variety; 8-oz. pack] -$1/1 Philadelphia Cream Cheese Spread Tub 8 oz. or Larger – (Found on Product) Peelie (exp 12/31/18)
Kraft Cheese, 7 to 8 oz, or Imagine Organic Broth, 32 fl oz, Select Varieties, 2/$5
Kroger Egg Nog, Select Varieties, Half Gallon, $2.99
Simple Truth Organic Milk, Half Gallon, or GO Veggie Vegan Cream Cheese, 8 oz, Select Varieties, $2.99
–$1/1 Go Veggie Dairy Free Product printable
---
DELI
Medium Turkey or Smoked Turkey Meal Kit, Serves 6 to 8, $59.99 (877-894-3707 to order)
Spiral Ham Meal Kit, Serves 6 to 8, $59.99 (877-894-3707 to order)
Fresh Foods Market Turkey Breast, Slow Roasted, Bone-In, 28 oz, $8.99
Cranberry Celebration, 16 oz, $3.99
Boar's Head Sweet Slice Ham, Select Varieties, $6.99/lb
---
FROZEN
Kroger Turkey, Grade A, $0.59/lb (Limit 2 with additional $25 purchase)
Marie Callender's Fruit or Cream Pie, Select Varieties, 24.5 to 42 oz, $4.99
-FREE 48 fl oz Kroger Deluxe Ice Cream wyb Marie Callender's Fruit or Cream Pie or Edwards Pie In-Ad Kroger Offer
Edwards Pie, Select Varieties, 23.5 to 36 oz, $4.99
-FREE 48 fl oz Kroger Deluxe Ice Cream wyb Marie Callender's Fruit or Cream Pie or Edwards Pie In-Ad Kroger Offer
-$1/2 Edward's Pies, 22.4 or larger 11/11 SS (exp 1/18/19)
Simple Truth Natural Frozen Turkey, No Antibiotics Ever, $1.59/lb
Cool Whip, 8 oz, or Jell-O, 0.6 to 6 oz, Select Varieties, 10/$10
–$5/5 Select Kraft, Oscar Mayer, Heinz, Cool Whip, Bakers and more (Kroger Digital Coupon) [Must be purchased in a single transaction. Offer valid only when you purchase using ClickList.]
Kroger Vegetables, 10 to 12 oz, or Idahoan Potatoes, 1.5 to 4.1 oz, or Idahoan Casserole Potatoes, 4.94 to 5.11 oz, Select Varieties, 10/$10
Mayfield Ice Cream, 48 to 56 fl oz, or Turkey Hill Ice Cream, 48 fl oz, Select Varieties, 2/$6
–$0.75/1 Turkey Hill All Natural Ice Cream printable
–$1.50/1 Turkey Hill Ice Cream, Stuff'd, Frozen Yogurt or Sherbet printable
Sister Schubert's Rolls, 10 ct, or Pillsbury Grands! Biscuits, 25 oz, Select Varieties, 2/$6
–$0.75 /1 Sister Schubert's® Frozen Roll or Bread product
–$0.30/1 Pillsbury Refrigerated Baked Goods Products
–$0.75/2 Sister Schubert's Frozen Roll or Bread Product printable
–$0.75/1 Sister Schubert's Homemade Rolls printable
–$1/3 Pillsbury Refrigerated Baked Goods Products (SavingStar Deposit)
-$1/3 Pillsbury Refrigerated Baked Goods Products, 09/16 SS (exp 12/8)
-$1/3 Pillsbury Refrigerated Baked Goods Products, 10/21 SS (exp 1/12)
-$1/3 Pillsbury Refrigerated Baked Goods Products, 11/11 SS (exp 2/2)
–$1/3 Pillsbury Refrigerated Baked Goods Products printable
–$0.30/1 Pillsbury Refrigerated Sweet Rolls printable [Excludes Grands!]
Kroger Potatoes, Select Varieties, 22.5 to 32 oz, $1.69
Jennie-O Oven Ready Boneless Turkey Breast, 2.75 lb, $9.99
–$3/1 JENNIE-O® OVEN READY™ Turkey Product Printable
Simple Truth Natural Cornish Hens, 22 oz, $3.99
---
GROCERY
Pepsi, 7UP or Coca-Cola, 12 pk, 12 fl oz Cans or 8 pk, 12 fl oz Bottles, Select Varieties, 4/$12 (Fianl Cost wyb 4)
Pepsi or 7UP, Select Varieties, 6 pk, 16 to 16.9 fl oz Bottles, 4/$10
Starbucks Coffee, 10 to 12 oz, or K-Cups, 6 to 10 ct, Select Varieties, $5.99
Maxwell House Coffee, Select Varieties, 22 to 36.8 oz, $5.99
Kroger Vegetables, 14.5 to 15.25 oz, or Kroger Broth, 14 oz, Select Varieties, 2/$1
Keebler Town House Crackers, Select Varieties, 9 to 13.8 oz, $1.77
–$1/2 Keebler Town House Crackers printable
–$1/2 Keebler Town House Crackers (Kroger Digital Coupon) [2.75-oz.+] –$1/1 Keebler Crackers printable [Need 850 rewards points]
Lay's Family Size Potato Chips, 9.5 to 10 oz, or Lay's Kettle Cooked Potato Chips, 6.5 to 8 oz, Select Varieties, $1.77 (Final Cost wyb 2)
–$1/2 Lay's Potato Chips (Ibotta Deposit) [Buy 2; Any Variety; 9.5-oz.+] –$1/2 Lay's Kettle Chips (Ibotta Deposit) [Any variety; 8-oz.+ bag]
Bruce's Yams, 40 oz, $2.49
Simple Truth Organic Broth or Stock, 32 fl oz, or Ocean Spray Cranberry Sauce, 14 oz, Select Varieties, 3/$5
Pepperidge Farm Stuffing, Select Varieties, 12 to 14 oz, 2/$5
Heinz Gravy, Select Varieties, 12 oz, 2/$3
Campbell's Cream Soup, Select Varieties, 10.5 oz, $0.79
–$0.80/6 Campbell's Condensed Soups
–$1/8 Campbell's Condensed Soups
-$0.40/4 Campbell's Condensed Soups, 09/16 SS (exp 11/16)
-$0.40/4 Campbell's Condensed Soups, 11/04 SS (exp 1/4)
Nabisco Ritz Crackers, Select Varieties, 7.5 to 13.7 oz, $1.99
-$1/1 Nabisco Product, Any 3.5 oz. or Larger – (Found on Products) Peelie (exp 12/31/18)
Nabisco Oreo Cookies, Select Varieties, 10.1 to 15.35 oz, $2.49
-$1/1 Nabisco Product, Any 3.5 oz. or Larger – (Found on Products) Peelie (exp 12/31/18)
-$1/2 Nabisco Cookies 6 oz. or Larger AND One Half Gallon of Milk Tearpad (exp 12/31/18)
-$1/2 Nabisco Cookies or Crackers Family Size 6.5 oz. or Larger OR Nabisco Multipacks 12 Ct. or Larger Tearpad (exp 12/31/18)
Nabisco Snack Crackers, Select Varieties, 3.5 to 9.1 oz, $2.49
-$1/1 Nabisco Product, Any 3.5 oz. or Larger – (Found on Products) Peelie (exp 12/31/18)
Betty Crocker Cake Mix, 15.25 to 16.25 oz, or Betty Crocker Favorites Brownie Mix, 18.3 to 20.5 oz, or Jet-Puffed Marshmallows, 10 oz, Select Varieties, 4/$4
–$1/4 Betty Crocker Cake Mix, 15.25 to 16.25 oz, or Betty Crocker Favorites Brownie Mix, 18.3 to 20.5 oz, or Jet-Puffed Marshmallows, 10 oz, Select Varieties, 4/$4 Kroger Super Saver Digital Coupon (use up to 5 times in a single transaction)
–$0.25/1 Kraft Jet-Puffed Mini Marshmallows (Ibotta Deposit) [Any variety; 10-oz. bag]
Betty Crocker Delights Brownie Mix, 17.3 to 22.25 oz, or Kroger Vegetable or Canola Oil, 48 fl oz, Select Varieties, $1.99
–$0.20/1 Betty Crocker Delights Brownie Mix, 17.3 to 22.25 oz, or Kroger Vegetable or Canola Oil, 48 fl oz, Select Varieties, $1.99 Kroger Super Saver Digital Coupon (use up to 5 times in a single transaction)
Kroger Specialty Sugar, 32 oz, or Kroger Peanut Butter, 16 oz, Select Varieties, 2/$3
–$0.50/2 Kroger Specialty Sugar, 32 oz, or Kroger Peanut Butter, 16 oz, Select Varieties Kroger Super Saver Digital Coupon (use up to 5 times in a single transaction)
Private Selection Spices, 0.14 to 6.5 oz, or Simple Truth Organic Spices, 0.16 to 2.68 oz, Select Varieties, 33% Off
Baker's Chocolate Baking Bars, 4 oz, or Gold Medal Flour, 5 lb, Select Varieties, $2.49
–$0.50/1 Baker's Chocolate Baking Bars, 4 oz, or Gold Medal Flour, 5 lb, Select Varieties Kroger Super Saver Digital Coupon (use up to 5 times in a single transaction)
Hellmann's Mayonnaise, Select Varieties, 20 to 30 fl oz, $2.99
-$1.50/1 Hellmann's or Best Foods Real Ketchup (DND) – (Found on Product) (Limit 2 like coupons per shopping trip) Peelie (exp 12/31/18)
Kraft Miracle Whip, Select Varieties, 22 to 30 fl oz, $2.99
Martinelli's or Knudsen Sparkling Cider, 25.4 fl oz, or Ocean Spray Juice Cocktail, 33.8 to 64 fl oz, Select Varieties, 2/$5
-$0.25/1 Martinelli's 25.4 oz. Sparkling 100% Juice Hangtag (exp 12/31/18)
Hershey's or Reese's Holiday Bags, Select Varieties, 9 to 11 oz, 2/$6
M&M's Bag Candy, Select Varieties, 8 to 10.7 oz, 2/$5
Betty Crocker Mug Treats, Select Varieties, 4 ct, $2.99
-$1/1 Betty Crocker Mug Treats, Any Flavor or Variety (DND) – (Found on Product) Peelie (exp 9/15/19)
Fritos, 9.25 oz, or Cheetos, 7 to 8.5 oz, or SunChips, 7 oz, Select Varieties, 2/$5
Simple Truth Organic Cranberry Sauce, 14 oz, or Simple Truth Organic Yams, 15 oz, Select Varieties, $1.99
Simple Truth Organic Cream Soups, 10.5 oz, or Canned Vegetables, 14.5 oz, Select Varieties, 4/$5
White Lily Flour, Select Varieties, 5 lb, $2.49
Kroger Brown & Serve Rolls, 12 ct, or Martha White Muffin Mix, 7 to 8.3 oz, Select Varieties, 10/$10
Kettle Brand Chips, 13 oz, or Frito-Lay Simply, 7 to 8.5 oz, Select Varieties, 2/$6
–$1/2 Kettle Brand Products printable [4-oz.+ bag]
Kroger Pure Peanut Oil, 3 Gallon, $29.99 (While Supplies Last)
Thomas' English Muffins, Select Varieties, 6 ct, $1.99 (Final Cost wyb 2)
Chex Cereal or Post Cereal, 11 to 14 oz, or Nature Valley Bars, 5 to 12 ct, Select Varieties, 4/$10 (Ad shows Oreo O's and Rice Chex) ***FREE Gallon of Milk or Half Gallon of Organic Milk wyb (4) Chex Cereal or Post Cereal, 11 to 14 oz, or Nature Valley Bars, 5 to 12 ct, Select Varieties In-Ad Kroger Offer
–$1/2 Chex Rice Chex, Corn Chex, Wheat Chex, or Honey Nut Chex printable [Any box] –$0.50/2 Nature Valley Granola Bars printable [5-ct.+ box] –$1/2 General Mills Cereal listed: Cheerios, Cinnamon Toast Crunch, Lucky Charms, Reese's Puffs, Chex, Blasted Shreds, Cocoa Puffs, Trix, Cookie Crisp, Golden Grahams, Kix, Fiber One, Wheaties, Raisin Nut Bran, Total, Basic 4, Oatmeal Crisp, Nature Valley Boxed Cereal, or Nature Valley Granola (Kroger Digital Coupon)
–$1/2 General Mills Chex, Rice Chex, Corn Chex, Wheat Chex, Honey Nut Chex and more printable
-$0.50/2 Nature Valley Granola Bars, Biscuits, Granola Cups, Layered Granola Bars, Soft-Baked Filled Squares, or Peanut or Almond Butter Granola Bites Pouch, 09/30/18 SS (exp 11/24/18) [5-ct.+] –$0.50/2 Nature Valley Granola Bars or Nature Valley Backpacker Chewy printable
–$0.50/2 Nature Valley Granola Bars, Nature Valley Biscuits, or Nature Valley Soft-Baked Filled Squares (SavingStar Deposit) [Excludes Nature Valley Granola Cups, Layered Granola Bars, Granola Bites] –$0.50/2 Nature Valley Granola Bars and more printable
-$0.50/1 Nature Valley Granola Bars, Biscuits, Granola Cups, OR Fiber One Chewy Bars, 90 Calorie Products (Bars or Brownies) Protein Chewy Bars, Streusel Bars, Cheesecake Bars, Cookies, Layered Chewy Bars, Protein Nut Bars (DND) – Found On Product (DND) Peelie (exp 6/1/19)
Gevalia Coffee, 10 to 12 oz, or K-Cups, 6 to 12 ct, or Simple Truth Organic Coffee, 11 oz, Select Varieties, $5.99
Kroger Apple Juice, 64 fl oz, or Kroger Instant Oatmeal, 8 to 12 ct, Select Varieties, 2/$3
Mom's Best Natural Cereal, Select Varieties, 11 to 16.5 oz, 3/$5
–$0.25/1 MOM'S BEST Cereals (Ibotta Deposit) [Any variety; Any size]
---
HEALTH & BEAUTY
Nature's Bounty Vitamins, Select Varieties, 30 to 350 ct or 2 fl oz, BOGO (no price listed)
-$1/1 Nature's Bounty Vitamin or Supplement, 10/07/18 RMN (exp 11/30/18) [Limit one coupon per customer] -$2/2 Nature's Bounty Vitamins or Supplements, 10/07/18 RMN (exp 11/30/18) [Limit one coupon per customer]
---
HOUSEHOLD
Gallery Ceramic Serve Platter, 20", $9.99
Handi-foil Foilware, Select Varieties, B2G1
Good Cook Bakeware, Select Styles, 20% Off
Reynolds Kitchens Turkey Size Oven Bags, 2 ct, or Kroger Home Sense Aluminum Foil, 75 sq ft, $2.49
Chinet Plates or Platters, 24 to 72 ct, or Kroger Home Sense Cutlery, 150 to 180 ct, Select Varieties, $4.99
–$2/2 Chinet Product printable
-$0.55/1 Chinet Classic White Plates Standard Count (Limit one coupon per shopping trip.) Peelie (exp 12/31/18)
Kroger Home Sense Tall Kitchen Bags, 34 to 45 ct, or Trash Bags, 32 ct, Select Varieties, $4.99
---
MEAT
Fresh Honeysuckle Turkey, USDA Grade A, $1.49/lb
Boneless Bottom or Eye of Round Roast, $3.99/lb
Half Boneless New York Strip Loin, $6.99/lb
Boneless Strip Steak, Family Pack, $8.99/lb
Smithfield Shank Portion Ham, Bone-In, 7 to 9 lb, $1.69/lb
Oscar Mayer Deli Fresh Lunch Meat or Carving Board or Natural, Select Varieties, 7 to 9 oz, 2/$6
Kroger Smoked Sausage or Cocktail Smokies, Select Varieties, 13 to 14 oz, 2/$4
Kroger or Private Selection Bacon, Select Varieties, 12 to 16 oz, $3.99
Tennessee Pride Breakfast Sausage, Select Varieties, 16 oz, 2/$6
Applegate Breakfast Sausage, Select Varieties, 7 oz, $3.79
–$1/1 Applegate Breakfast Sausage (Savings.com)
–$0.75/1 Applegate Product printable
Bone-In Ribeye Roast, $8.99/lb
Fresh Butterball Turkey, Grade A, $1.69/lb
Kroger Spiral Sliced Ham, Honey or Brown Sugar, Bone-In, $2.49/lb
Fresh Ground Chuck, 80% Lean, Family Pack, Sold in 3 lb Package for $10.47, $3.49/lb
Boneless Center-Cut Pork Chops, Family Pack, $3.99/lb
Heritage Farm Chicken Drumsticks, Thighs or Whole Fryers, Bone-In, $0.99/lb
Bob Evans Side Dishes, Select Varieties, 12 to 24 oz, 2/$6
–$1/1 Bob Evans® Side Dish Printable
---
PRODUCE
Sweet Potatoes, $0.39/lb
Premium Seedless Mandarins, 3 lb, $3.88
Autumn Beauty Poinsettia, Select Varieties, 8", $12.99 and up
Cranberries, 2 lb, $3.99
Blueberries, Pint, $3.99
Simply Juice, Select Varieties, 52 fl oz, 2/$6
Honeycrisp Apples, $2.49/lb
Red, White or Black Seedless Grapes, $1.99/lb
Kroger Fresh Vegetables, Select Varieties, 24 to 32 oz, $3.99
Organic Green Beans, 12 oz, $2.99
Raspberries or Blackberries, 12 oz, $3.99
Fresh Cut Fruit or Vegetable Trays, Select Varieties, 26 oz or larger, $6.99 and up
Collard Greens, Jumbo, 2/$4
Organic Acorn, Butternut or Spaghetti Squash, $1.29/lb
Jumbo Russet Potatoes, 8 lb, or Yellow Onions, 5 lb, $3.99
Fall Harvest Bouquet, 15 Stem, $9.99
Duet Bouquet, 15 Stem, $15
---
SEAFOOD
Fresh Atlantic Salmon Fillets, Farm-Raised, $7.99/lb
Extra-large Cooked Cocktail Shrimp, 26 to 30 ct, Sold in a 2 lb Package for $17.98, $8.99/lb
Wild Snow Crab Clusters, 5 to 8 oz, $9.99/lb