This post is brought to you by the folks at Nestlé. All comments and opinions are my own.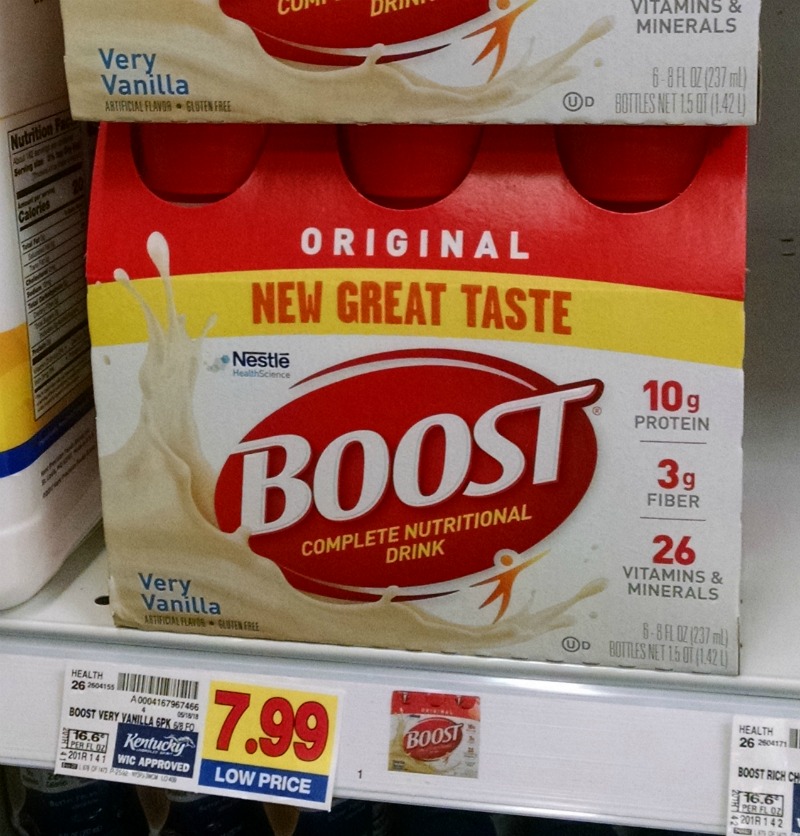 The holidays are right around the corner and things will soon get chaotic. Be prepared for those busy days by having plenty of BOOST® Nutritional Drinks on hand.
Why not pick up a pack of BOOST® Original the next time you are at Kroger. With 26 vitamins and minerals, 3 grams of fiber and 10 grams of high-quality protein in each 8 ounce bottle, BOOST® Original Drink provides the nutrition you need to be your best.
Choose from Rich Chocolate, Very Vanilla or Creamy Strawberry …or grab one of each! The great taste will help you stay fueled even on a busy day!
Here's a great deal for those of us who want to save time AND money!
Head over to the Kroger digital coupon page to load a high value offer to save $5 on BOOST Nutritional Drinks Multi-packs with a ClickList® purchase. That's right…you can shop from home and skip the checkout line! Select the items you need, including at least two of your favorite BOOST® products and you'll save $5 off your purchase.
Shop at Kroger and choose the BOOST® Nutritional Drink that's right for you and be ready for the day…wherever it may take you!