This post is brought to you by the folks at Nestlé. All comments and opinions are my own.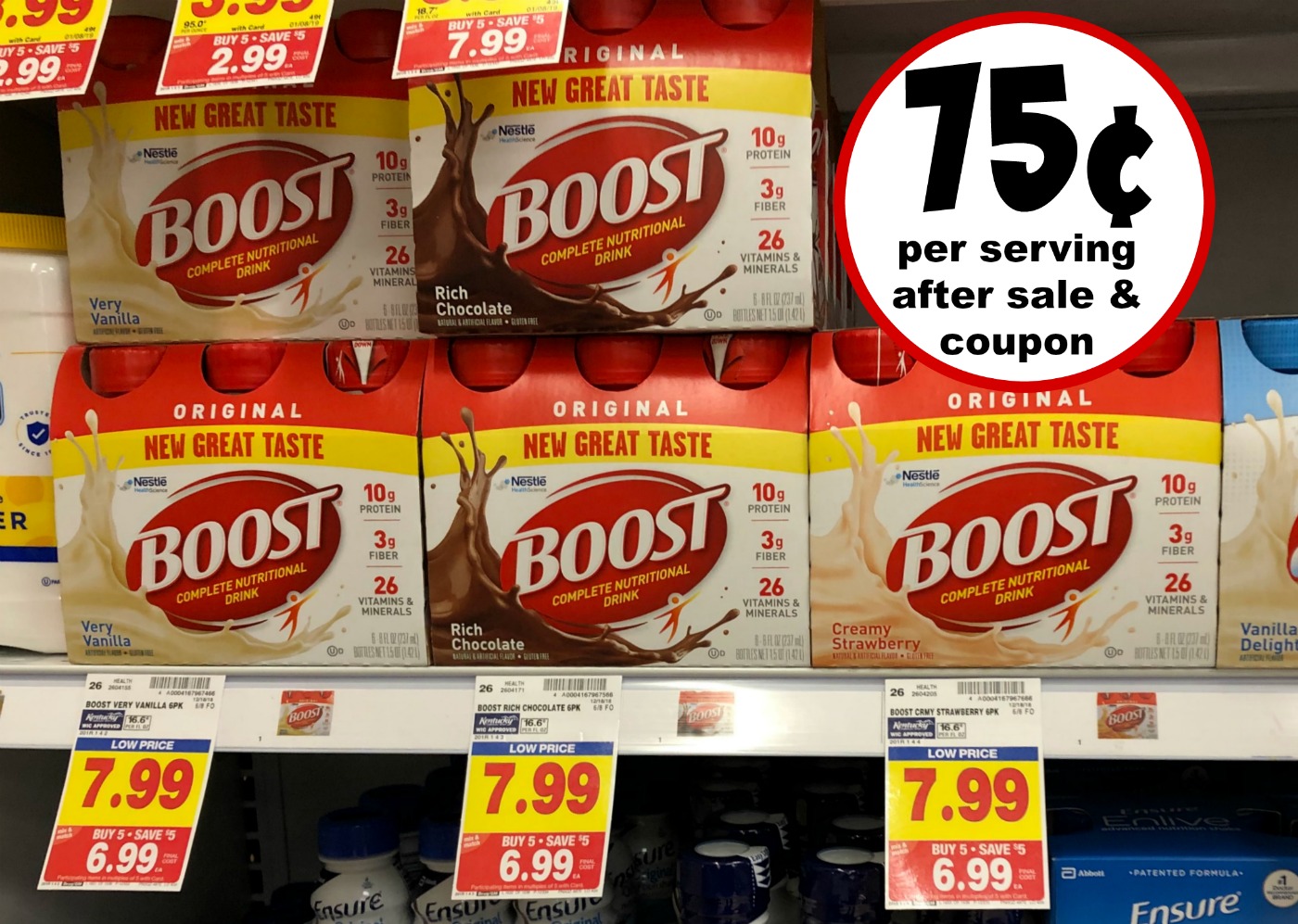 Do you have a goal to eat better in 2019? If so, I have great news for you! You'll find a high value insert coupon to save a whopping $5 on any two of your favorite BOOST® Nutritional Drink varieties. Remember, you'll find a big selection of BOOST® products on sale as part of our current mega sale!
Clip the coupon from your 1/6 Sunday paper and shop before the mega sale ends on 1/8 to get your favorite drinks as low as $4.49 per pack!
BOOST® Nutritional Drink, $6.99 +
-$5/2 BOOST® Nutritional Drink 1/6 SS (exp 1/20/19) 
As low as $4.49 per pack…or just 75¢ per drink!
The next time you are hankering for a snack, you can reach for a BOOST® Nutritional Drink. I find that it's much easier to bypass those unhealthy foods when you have a great-tasting, convenient snack on hand.
Not sure which BOOST® product is right for you? Why not use the coupon to grab BOOST® Original? With 26 vitamins and minerals, 3 grams of fiber and 10 grams of high-quality protein in each 8 ounce bottle, BOOST® Original Drink provides the nutrition you need to be your best.
With the coupon and mega savings, each package of BOOST® Original is only $4.49. The hard part will be deciding which of the tasty flavors to choose from. Look for Rich Chocolate, Very Vanilla and Creamy Strawberry in the nutrition aisle at your local Kroger.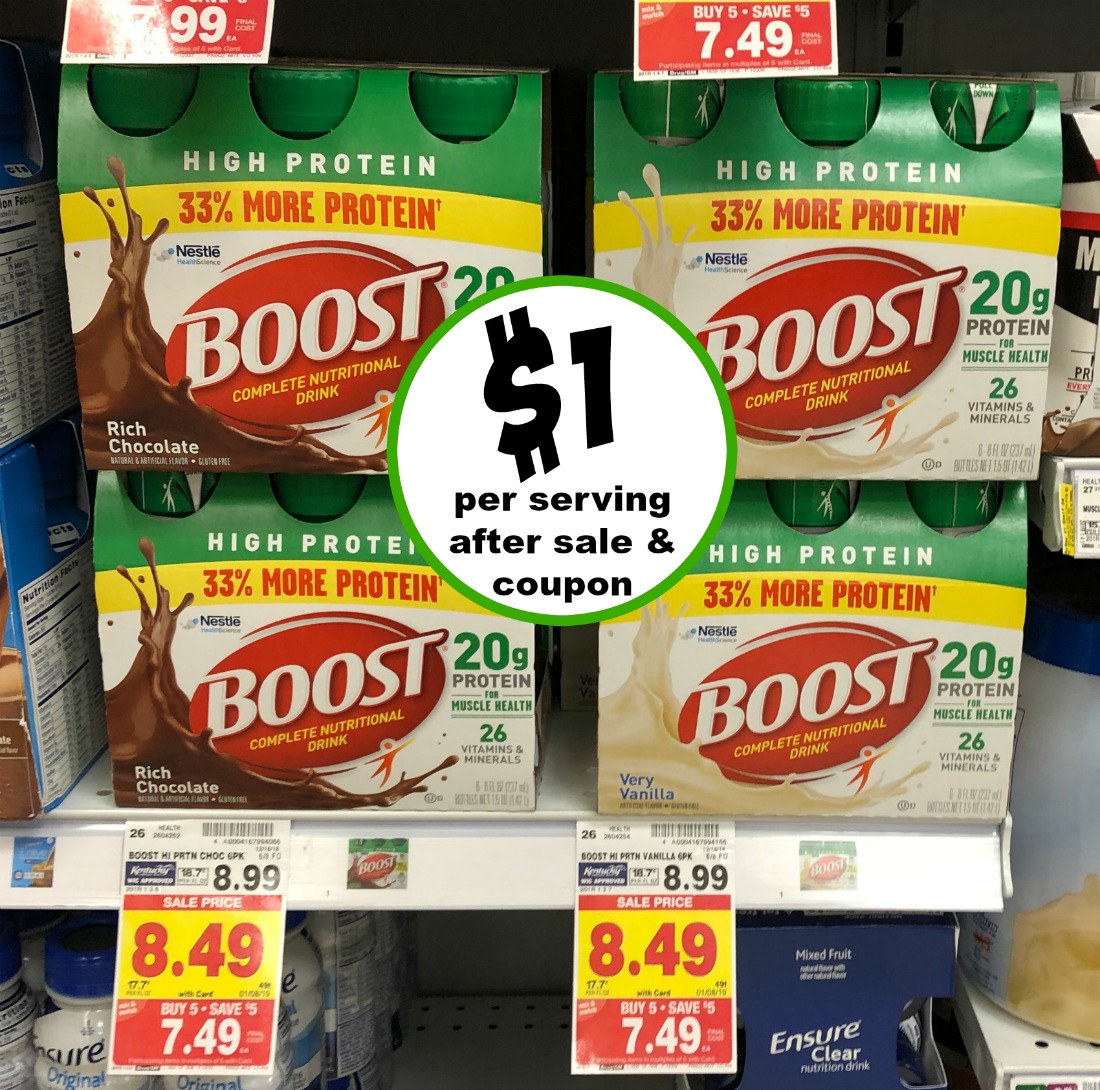 If you are looking to increase your protein intake, there is a BOOST® Nutritional Drink that you'll love. Delicious BOOST® High Protein Drink now contains 33% more protein per bottle†. Every 8 fl oz bottle gives you 20 grams of high-quality protein (40% Daily Value) plus 26 vitamins and minerals.
BOOST® High Protein is also available in the flavors that you love. Find bottles of Rich Chocolate and Very Vanilla at Kroger. Use that big insert coupon to just a buck per serving! Now that's what I call a super deal! Stock up so you'll be ready with a great-tasting, better-for-you snack option that's ready when you need it.
†33% more Protein at 20 g when compared to the previous BOOST® High Protein formula at 15 g.