This post is brought to you by the folks at Nestlé. All comments and opinions are my own.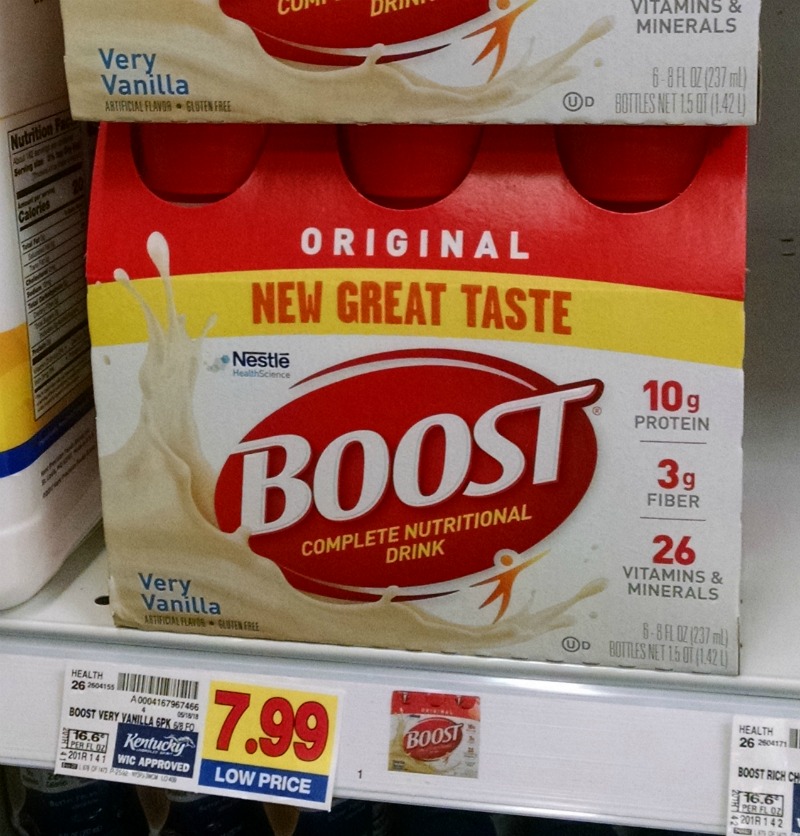 Snacks can be an important part of your diet. They are a great way to provide energy in the middle of the day. Plus, a nutritious snack between meals can also decrease your hunger and keep you from overeating at meal time.
I consider snacks a necessity in my day. My days are often hectic, so I look for something that is convenient and easy to grab.  Of course I also want something that tastes good. A BOOST® Nutritional Drink is the perfect combination of great taste and convenience that fits my busy lifestyle to a T.
The only thing that makes them better is getting them at a great deal. Luckily we have a new coupon that will help us stock our carts at a super discount. Print your high value coupon and grab a tasty snack at your local Kroger.
Be aware that there are only 3000 prints available so you will want to act quickly or you might miss out.
Use the savings to stock up on your favorite varieties of BOOST® Original. With 26 vitamins and minerals, 3 grams of fiber and 10 grams of high-quality protein in each 8 ounce bottle, BOOST® Original Drink provides the nutrition you need to be your best.
You know I am a chocoholic, so the Rich Chocolate variety is my snack of choice. You'll also find Very Vanilla and Creamy Strawberry in the nutrition aisle at your local Kroger. Be sure to have your coupons ready and you'll save big the next time you shop!