This post is sponsored by Promised Land® Dairy. All comments and opinions are my own.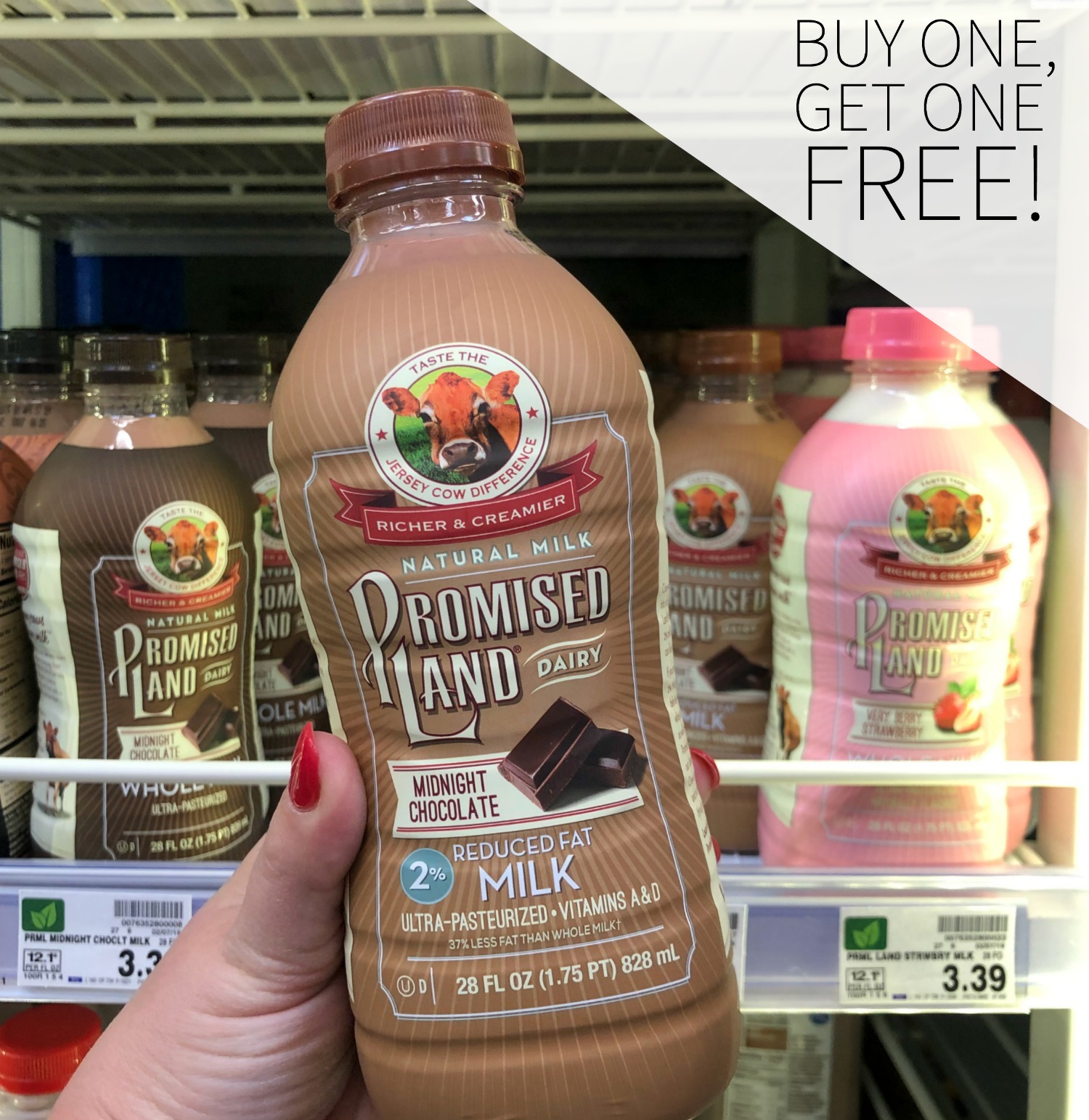 Great news guys…a high value Promised Land coupon popped up! Head over to the Kroger digital coupon page and look for the big BOGO coupon.
That's right, buy any bottle of your favorite Promised Land milk and get another bottle for FREE!
Be aware that due to dairy laws in certain states, some of you may not have this coupon. I know, it makes me sad as I am one of the unlucky ones. But, we love this milk so I'd buy it with or without a coupon!
Promised Land milk is rich and creamy and tastes amazing. It has no artificial flavors or colors, preservatives or hormones (rBST or rBGH). It's milk that you can feel good about serving to your family.
Plus, it's creamier and richer than other milks, because it comes from pampered Jersey cows. Less than 10% of milk in the U.S. comes from Jersey cows (a rare breed originally from the British Isle of Jersey- off the coast of France). Jersey cows  produce less milk than larger breeds like Holsteins, but it's naturally higher in protein, calcium and the rich flavor you crave.
You'll find several delicious varieties at your local Kroger, including our favorite – Midnight Chocolate. Be sure to clip the coupon and grab a great deal the next time you shop. Remember to clip your coupon…as with all digital offers, it's only available while supplies last!
For more information and to learn more about Promised Land Dairy, visit their website.