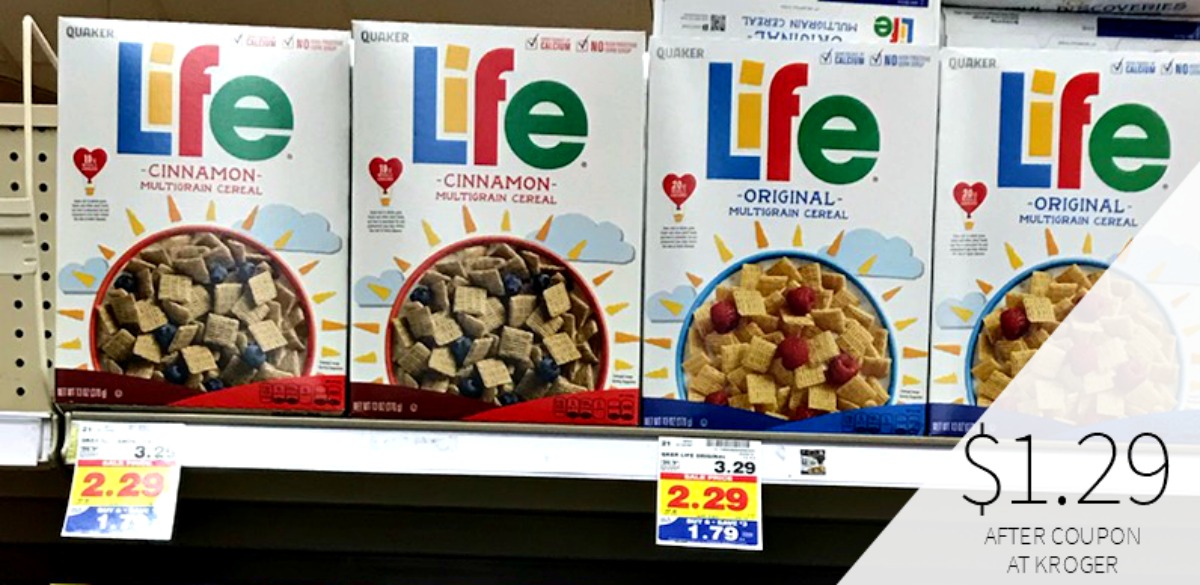 Stock up on Quaker Life Cereal during the Kroger Mega Sale. After coupon and mega savings, you can grab boxes for only $1.29 each…that's a savings of $2.
Quaker Life Cereal, 11.5 to 14 oz, $1.79
-$1/2 Quaker Life Cereal, Quaker Oatmeal Squares or Quaker Simply Granola, 03/24/19 SS (exp 5/5/19)
$1.29 after coupon and mega savings.
Life cereal is the crunchy wholesome choice that's great for Mom, Dad, and the little goofballs you can't help but love.
Add this deal to your shopping list over on the Kroger What A Deal! Buy 6, Save $3 Mega Sale Full Inclusion List (Valid 4/10 – 4/23).