Why not get rewarded just for shopping? Use the Reloadable Kroger REWARDS Prepaid Debit Card and you'll get some super perks.
This is no ordinary prepaid card—it's a prepaid card that rewards you just for shopping! Use your Reloadable Prepaid Debit Card everywhere debit cards are accepted per the network branding of your card. Plus, you can earn free groceries and fuel savings with 1-2-3 REWARDS! Register today and receive your card in the mail in about 10 business days. Whether you have bad credit, no credit, want the flexibility to manage funds, or simply want an easy way to pay, the Kroger REWARDS Prepaid Card is for you. No credit check is required, it's safe and secure, plus, you get rewarded for your everyday spending. Hey if you are going to spend the money, might as well earn some perks–right?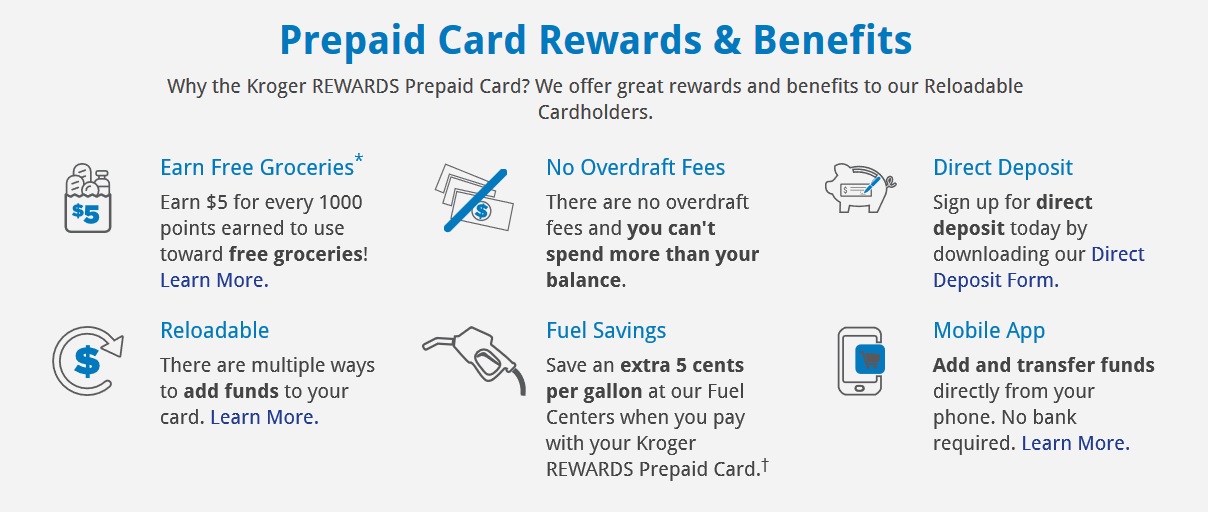 Earn 1,000 points using your prepaid rewards debit card and get $5 of free groceries. Earning points is easy. Just use your card for your normal everyday expenses and be rewarded.
Plus you get an extra 5 cents off per gallon of fuel at the Kroger Family of Stores fuel centers every day. Simply present your card to the fuel center cashier for payment prior to filling up to avoid hold charges.