Head to Kroger and grab a great deal on Dry Sprays during the Mega sale. With the BOGO insert coupon you can get two bottles of the Secret Dry Spray for just $2.50 during your next shopping trip. The Old Spice Sweat Defense Spray is also listed as an eligible item under the coupon if you prefer to grab one for your hubby too!
Secret Dry Spray, 3.8oz, $4.99 (reg $6.49) thru 7/7
-B1G1 Secret Buy one OR Old Spice Dry Spay Antiperspirant (up tp $5.99) 6/28/20 RMN  (exp 7/11/20)
$2.50 each after coupon and mega.
With Secret Dry Spray Antiperspirant and Deodorant, spraying on freshness is a breeze. Body sprays can leave you smelling nice, but only Secret Dry Sprays give you 48 hours of freshness while protecting from odor and sweat.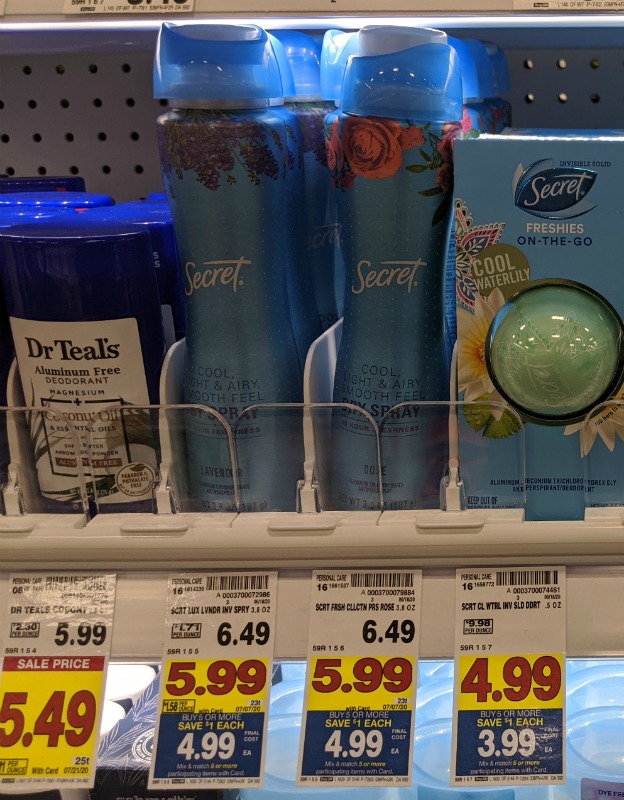 Look for this deal in the Kroger What A Deal! Mega Sale Full Inclusion List (Valid 6/24 to 7/7)