You can grab a nice deal on Bear Naked Granola at Kroger. Unlock your Ibotta offer and Kroger Cash Back offer to pick up the bags for just $1.74 the next time you shop.
Bear Naked Granola, Select Varieties, 7.2 to 12 oz, $2.49
–$0.25/1 Bear Naked Grain Free Granola, any variety or size, Get $0.25 cash back. Excludes Premium Granola, Granola Bites, and Less Sugar varieties Kroger Cash Back
–$0.50/1 Bear Naked Granola (Ibotta Deposit)
As low as $1.74 after cash back.
Need help finding fruits and nuts in nature? There's no better guide than a bear. Want a companion to share their Fruit & Nut Granola, with Non-GMO project verified almonds, raisins, coconut, dried cranberries, pecans and walnuts? You should probably ask a human.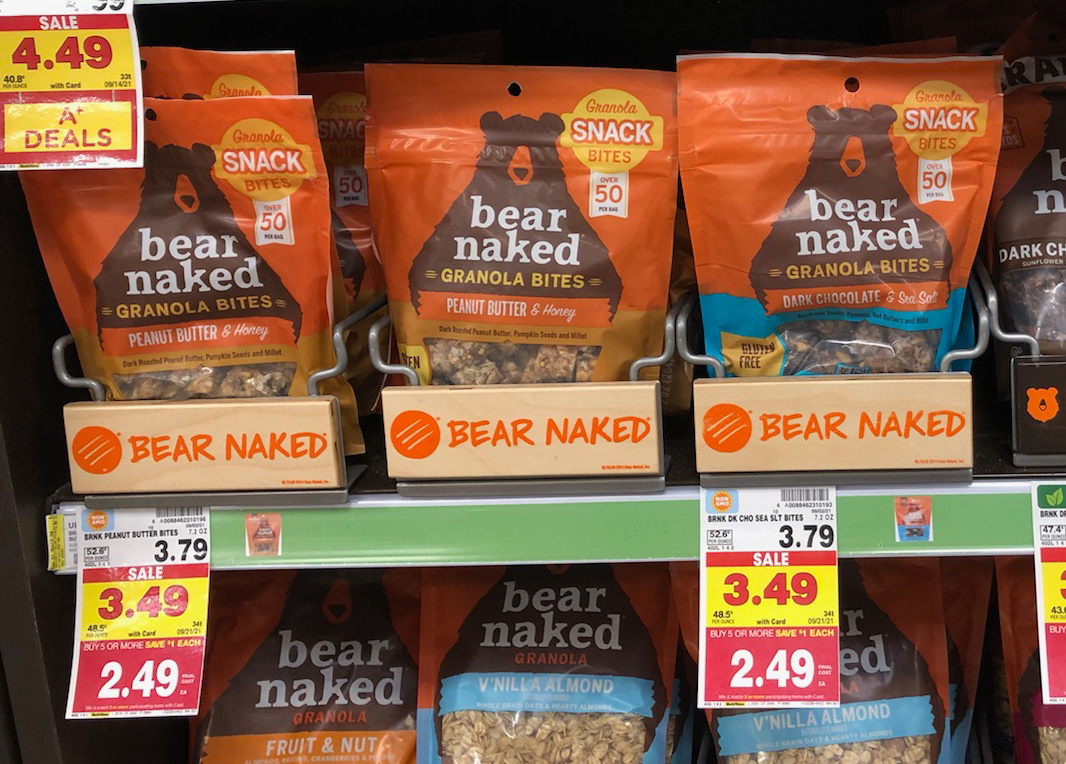 Look for this deal as part of the Kroger What A Deal! Mega Sale Full Inclusion List (Valid 9/8 to 9/21).