Gather the General Mills coupons and get a couple of boxes of your favorite cereal on the cheap this week at Kroger. Pay as little as $1.29 per box the next time you shop.
General Mills Cereal, Select Varieties, 8.9 to 12 oz, $1.79 (Ad shows Cinnamon Toast Crunch, Honey Nut Cheerios, and Lucky Charms)
-$1/2 Cheerios Cereal, exp. 9/25/21 (SS 08/15/21) [Any box].
-$1/2 General Mills Cereal Boxes: Cinnamon Toast Crunch, Lucky Charms, Reese's Puffs, Cocoa Puffs, Trix, Cookie Crisp, Golden Grahams, Kix, Sesame Street, Dunkaroos or Pokemon, exp. 9/25/21 (SS 08/15/21)
As low as $1.29 each after coupon.
In an adult world, eat a cereal that was made for kids. One look at the cinnamon swirls and you know that Cinnamon Toast Crunch is for everyone.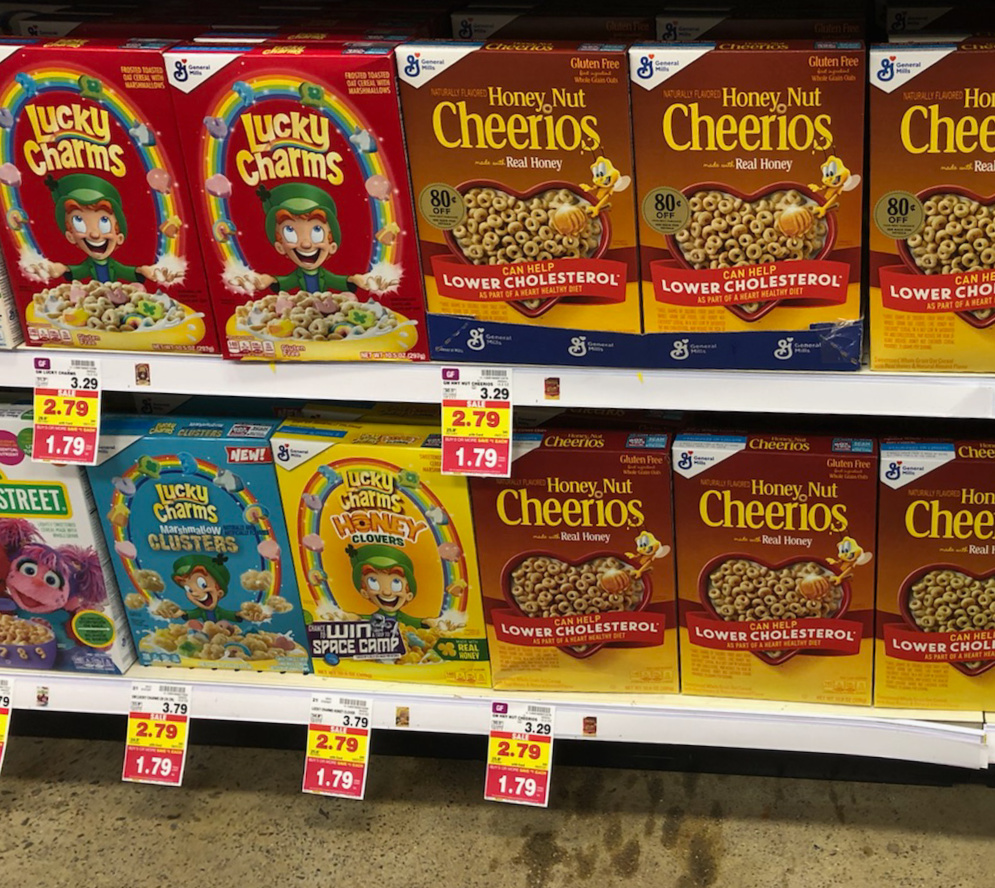 Look for this deal as part of the Kroger What A Deal! Mega Sale Full Inclusion List (Valid 9/8 to 9/21).