Have a Pop-Tarts fanatic at your house? It's a great time to grab a few boxes with the sale and coupon combo. Get the boxes for as little as 99¢ next time you shop at Kroger.
Kellogg's Pop-Tarts, Select Varieties, 8 ct, $1.49
–$1/2 Pop-Tarts® Toaster Pastries, Pop-Tarts® Bites and/or Pop-Tarts® Crisps
-$1/1 Pop-Tarts Toaster Pastries (6 ct. or Larger, Any Flavor) 850 points each Kelloggs Family Rewards Limit 4 Like Coupons per shopping trip
99¢ each after coupon as part of your Mega purchase…. better with KFR rewards!
Creamy, strawberry milkshake-flavored filling inside a pink frosted, rainbow sprinkle-covered crust. It's so good you'll get the chills.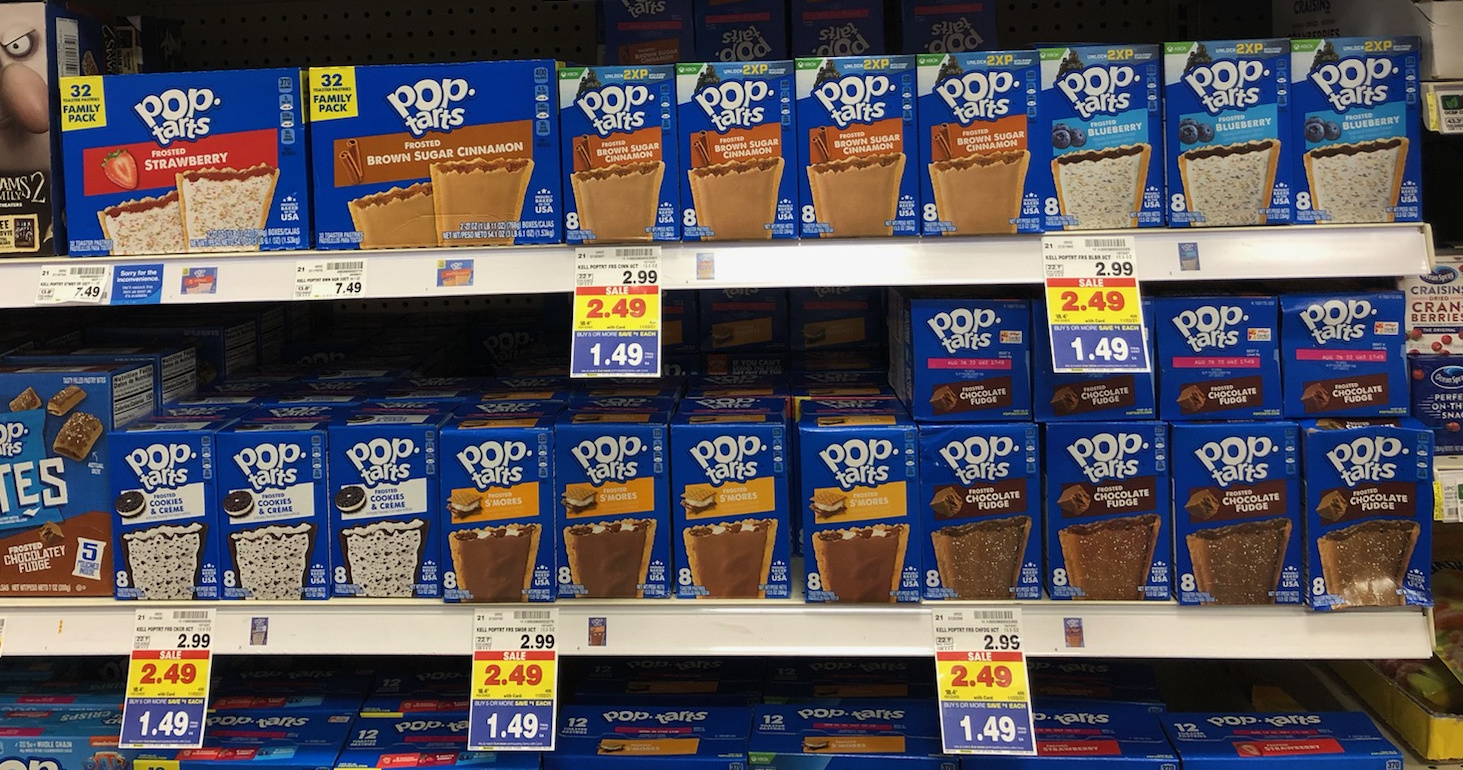 Look for this deal as part of the Kroger What A Deal! Mega Sale Full Inclusion List (Valid 10/20 to 11/2).