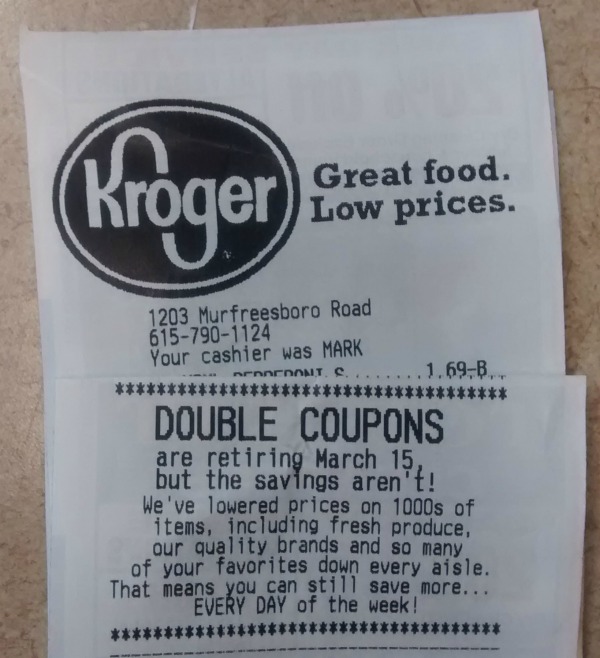 I almost forgot that there was still a small area of Kroger stores that still doubled coupons. Well, it looks like those days are ending! Double coupons in the Nashville Mid-South Kroger region will stop doubling coupons March 15th.
I think that might be the last of the stores to call it quits...let me know if I am forgetting any other area that still offers double coupons. Of course like usual they are promising lowered prices...
According to an article published in the Tennessean, it looks like the senior discount is also ending...what a bummer
Thanks to Mike, David, Sella, Christina and everyone who emailed/commented.