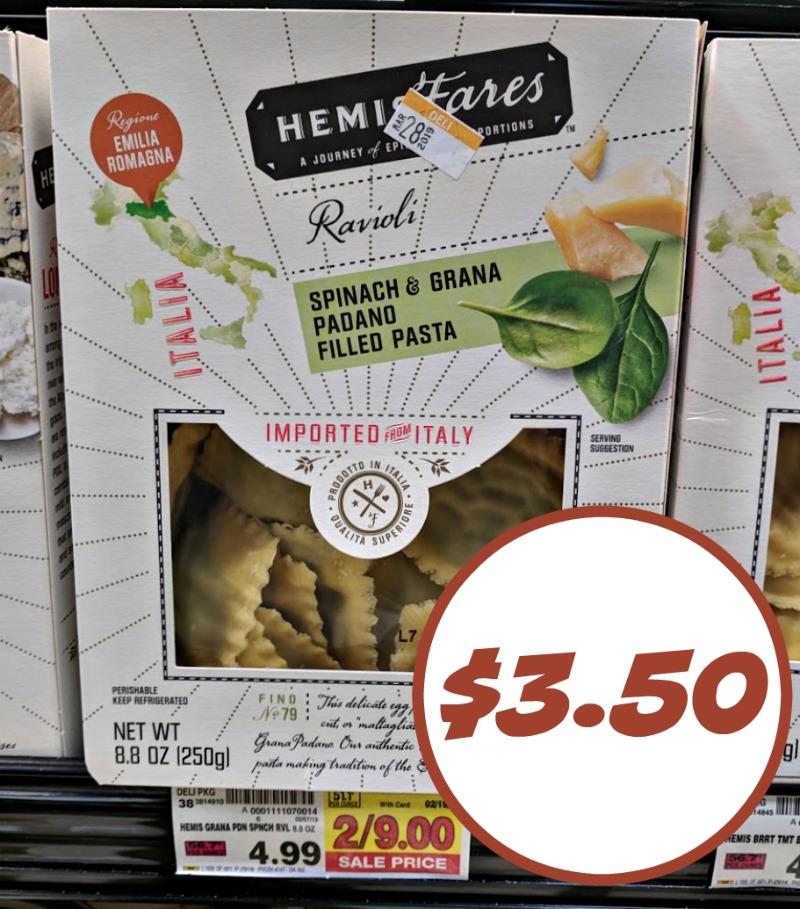 Load your digital coupon and get a package of HemisFares Pasta for only $3.50 at Kroger. Might come in handy for a quick and easy meal on a busy weeknight.
HemisFares Ready-To-Heat Pasta, $4.50 (Reg. $4.99) Through 2/19
-$1/1 HemisFares Ready to Heat Fresh Pasta Kroger Digital Coupon
$3.50 after coupon.
If you want to add this deal to your shopping list click [Read more...]