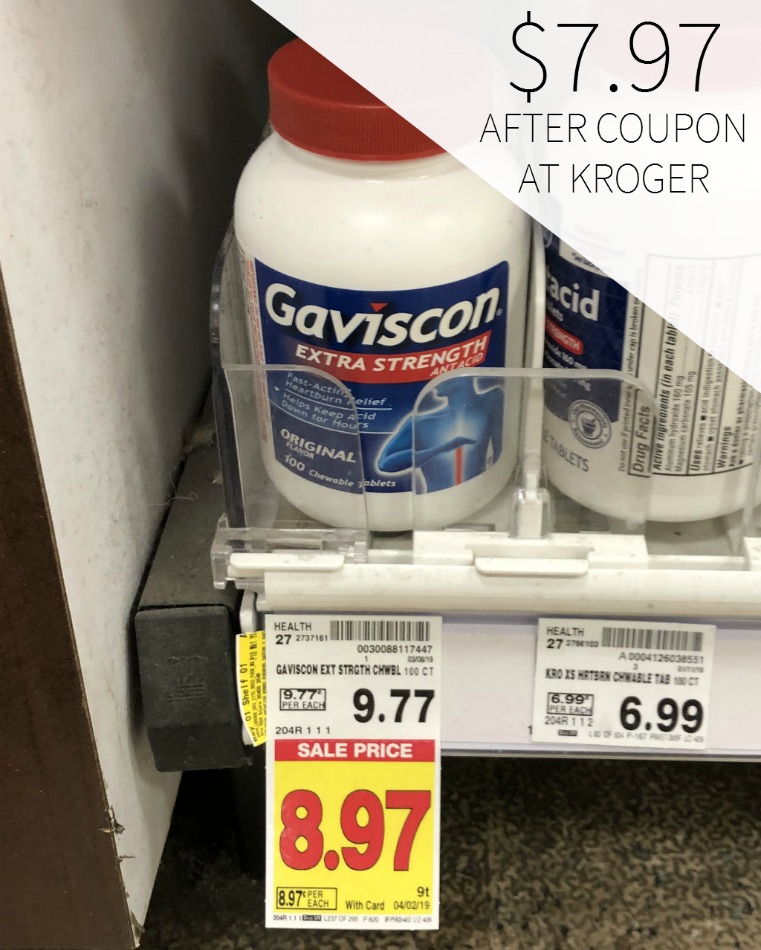 Head to Kroger and pick up a nice discount on Gaviscon. With the sale and coupon, you can grab the 100ct bottle for just $7.97.
Gaviscon, 100ct, $8.97 (reg $9.77) thru 4/02
-$1/1 Gaviscon 12 oz. liquid or 100 ct. tablets
-$1/1 Gaviscon liquid (12 oz.) or tablets (100 ct.) (Kroger Digital Coupon)
-$1/1 Gaviscon, exp. 4/9/19 (RMN 03/10/19) [12-oz.+]
$7.97 after coupon.
Gaviscon® is the only antacid product that provides fast-acting, long-lasting heartburn relief. It quickly neutralizes stomach acid and helps keep acid down for hours.
If you want to add this deal to your shopping list click [Read more...]