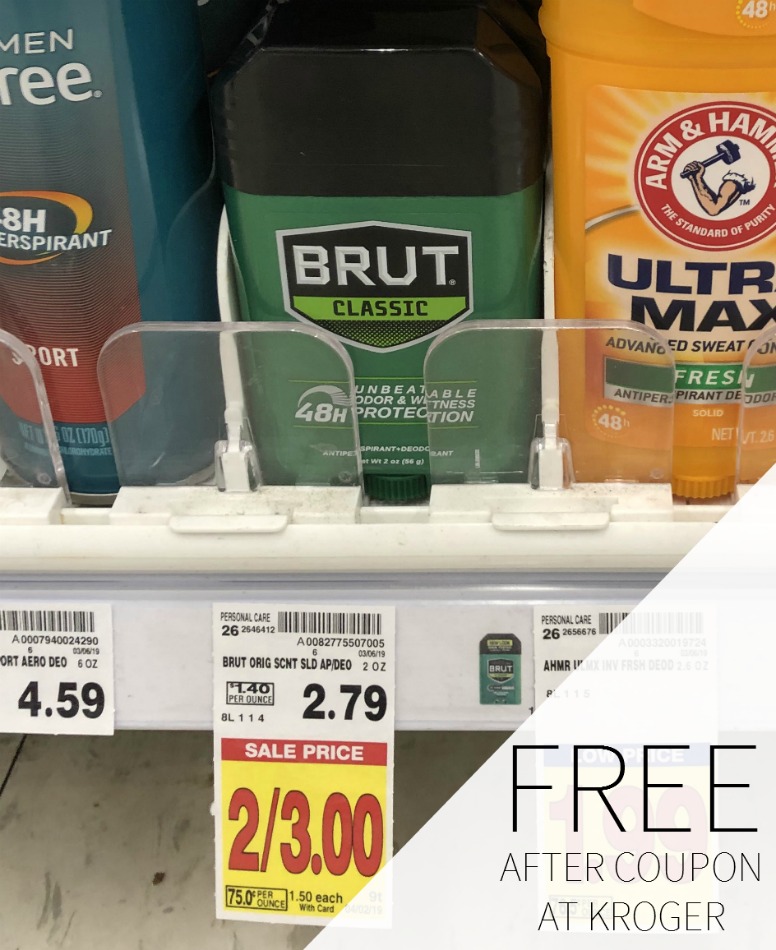 Clip the recent Brut coupon and grab free deodorant the next time you shop. Might as well take advantage of the discount if  someone in your house uses this product. If not, it would make a great donation item.
Brut Classic Antiperspirant/Deodorant, 2oz, $1.50 (reg $2.79) thru 4/2
-$1.50/1 Brut Classic Fragrance or Antiperspirant/Deodorant, exp. 3/31/19 (SS 03/03/19 #2) [3.5-oz.; 5-oz.; 7-oz.; 2-oz.; 2.25-oz.; 2.5-oz.; 4-oz.; 6-oz. or 10-oz.; Excludes razors, soap or revolution deodorant product]
FREE after coupon.
Enjoy the classic scent of Brut with the added bonus of powerful sweat and odor protection. Clinically proven to be effective, only BRUT antiperspirant and deodorant is formulated with Trimax™ – a triple action formula that fights wetness and odor three ways.
If you want to add this deal to your shopping list click [Read more...]