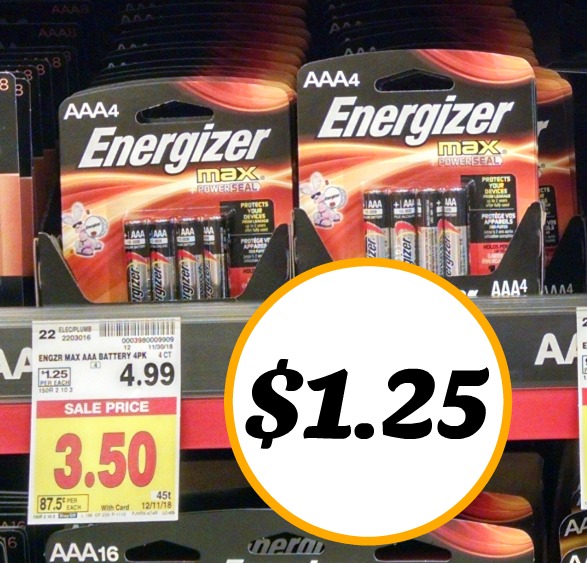 Grab your Energizer batteries coupons and load the Ibotta offer to pay as little as $1.25 for a pack of batteries while they are on sale sale. With the holidays coming up, these will definitely come in handy.
Energizer Max Batteries, 4ct, $3.50 (reg $4.99) thru 12/11
-$1/1 Energizer Batteries
-$1.25/1 Energizer Batteries or Flashlight, exp. 1/12/19 (SS 12/02/18)
-$1/1 Energizer MAX Batteries (Ibotta Deposit) [Any MAX variety; Any size] [5x per receipt]
$1.50 with coupon and mega.
If you want to add this deal to your shopping list click [Read more...]