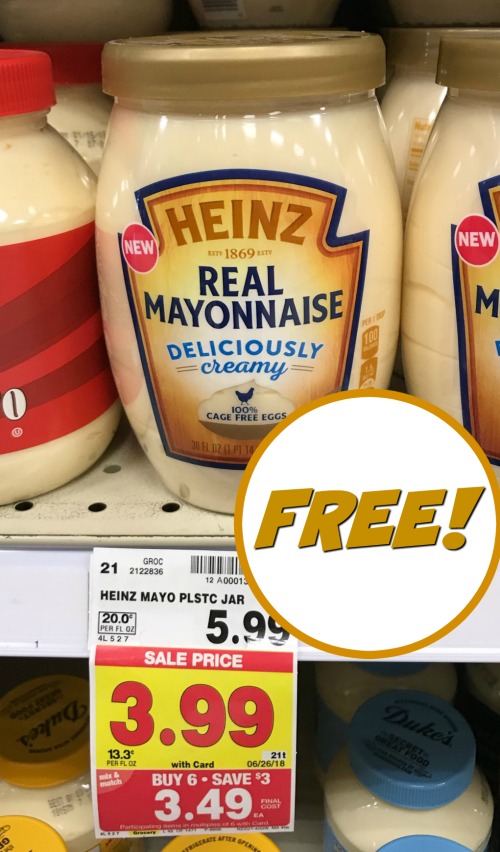 Look what showed up on our Ibotta app today...a HUGE Heinz Mayo offer. It's so big that it means a FREE jar of mayo at Kroger!
Be sure to grab a jar next time you shop then redeem your offer and you have a freebie!
Heinz Mayo 30 oz jar, $3.49 (mega price)
-$4.50/1 Heinz Mayo 19 oz or 30 oz jar only Ibotta Deposit
FREE after cash back!
Thanks Nancy!