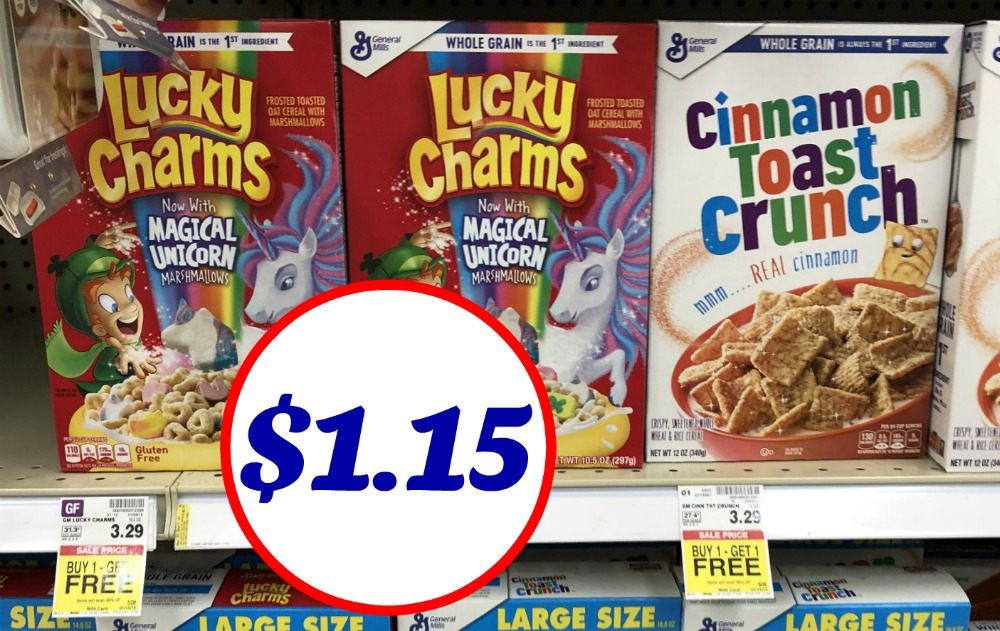 Stock up on cereal for your fam with the sale and coupon combo at Kroger. Print your coupons and grab your favorites at a super discount.
General Mills Cereals, select varieties, 10.5-14.75 oz, BOGO $3.29+ thru 1/15
-$1/2 BOXES any flavor General Mills cereal
-$0.50/1 BOX Original Cheerios® cereal (the one in the yellow box)
-$0.50/1 BOX Lucky Charms
-$0.50/1 BOX Honey Nut Cheerios
-$0.50/1 BOX Multi Grain Cheerios
-$0.50/1 Big G Cereals
-$1/2 General Mills cereal (Kroger Digital Coupon)
-$2/4 General Mills Cheerios, Cinnamon Toast Crunch, Lucky Charms, Reese's Puffs, Chex, Blasted Shreds, Cocoa Puffs, Trix, Cookie Crips, Golden Grahams, Kix, Fiber One, Wheaties, Raisin Nut Bran, Total, Basic 4, Oatmeal Crisp, Nature Valley Cereal, or Nature Valley Granola Pouches, exp. 2/16/19 (SS 01/06/19)
As low as $1.15 each with coupon and BOGO.
If you want to add this deal to your shopping list click [Read more...]