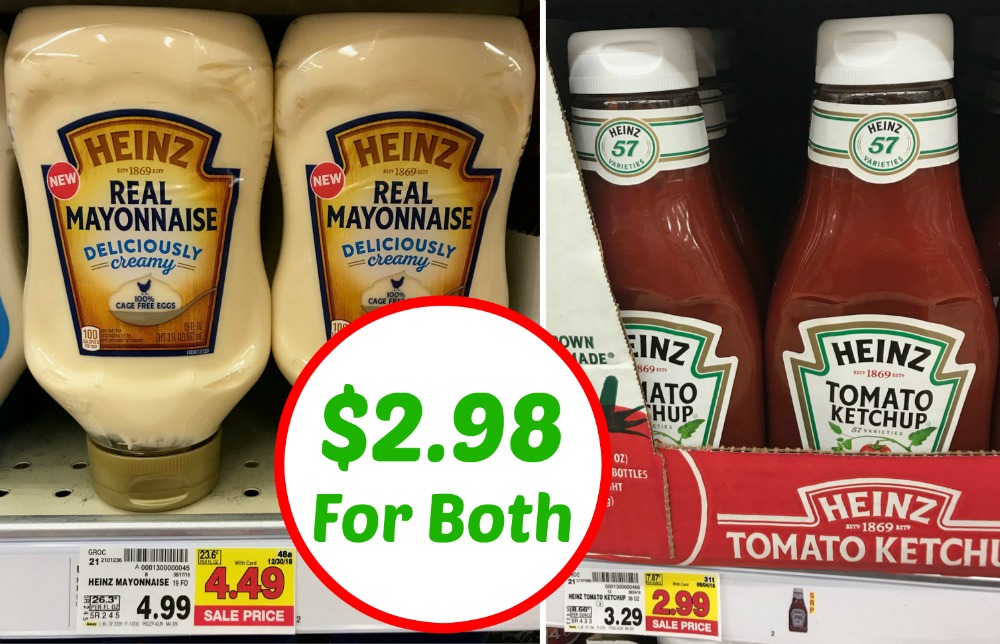 Nancy spotted a super deal. Load the Heinz Ibotta offer and get a great deal on the ketchup and mayo at Kroger. Just act quickly as the ketchup sale ends today...
Heinz Tomato Ketchup, 38oz, $2.99 (reg $3.29) thru 9/4
Heinz Real Mayo, 19-30oz, $4.49 (reg $4.99) thru 12/30
-$4.50/1 Heinz Tomato Ketchup and Heinz Real Mayo Combo (Ibotta Deposit) [Combo offer.]
$2.98 for both or just $1.49 per item with Ibotta offer.
If you want to add this deal to your shopping list click [Read more...]