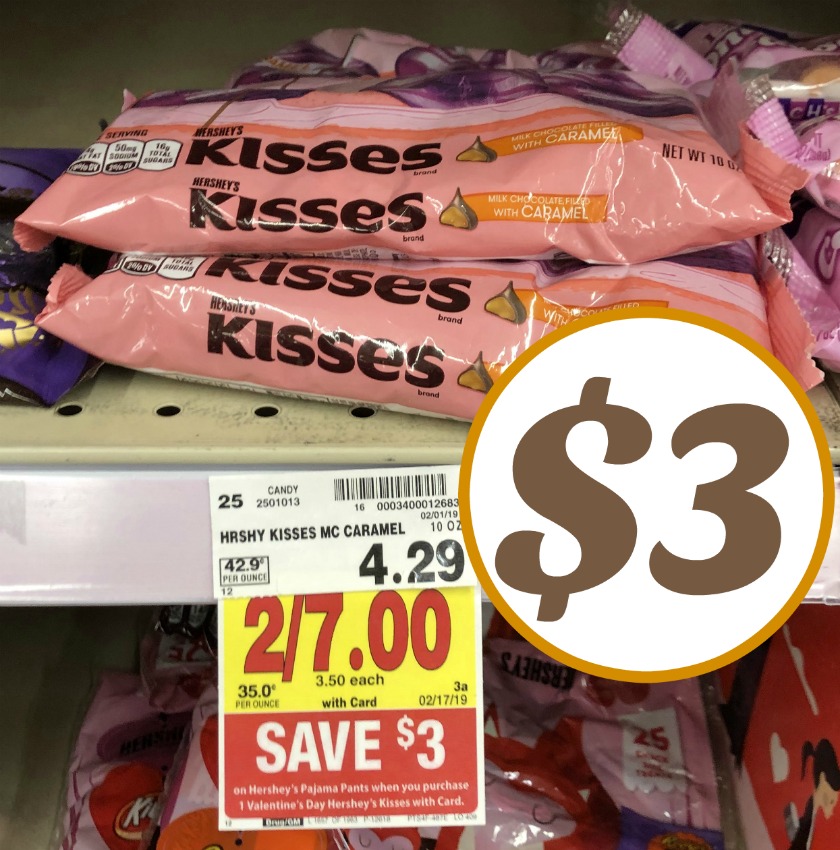 Load the Hershey's digital coupon and save on the bags of Kisses at Kroger. There is also a little promo where you'll  save $3 on Hershey's pajama pants when you get your bag of candy. Might be a deal for some of you who still need to grab a Valentine's Day gift.
Hershey's Kisses, 10oz, $3.50 (reg $4.29) thru 2/17
-$1/2 Hershey's, Reese's, or Kit Kat Valentine's Chocolate Candy Bags, any variety (9-11oz) (Kroger Digital Coupon)
$3 each with coupon.
If you want to add this deal to your shopping list click [Read more...]