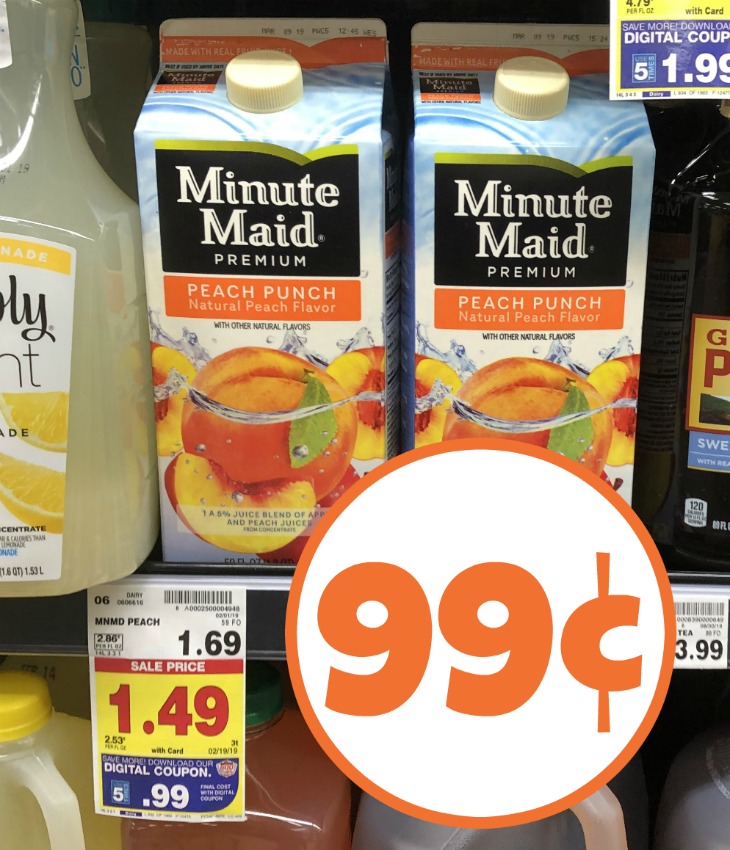 Pick up a great discount on Minute Maid Juice this week at Kroger. Thanks to the digital coupon, you can get the cartons for just 99¢ each. Get up to FIVE at this price.
Minute Maid, 59oz, $1.49 (reg $1.69) thru 2/19
-$0.50/1 Minute Maid Fruit Drink or Ade, any variety (59 oz.) (Kroger 5x Digital Coupon)
99¢ with coupon.
If you want to add this deal to your shopping list click [Read more...]