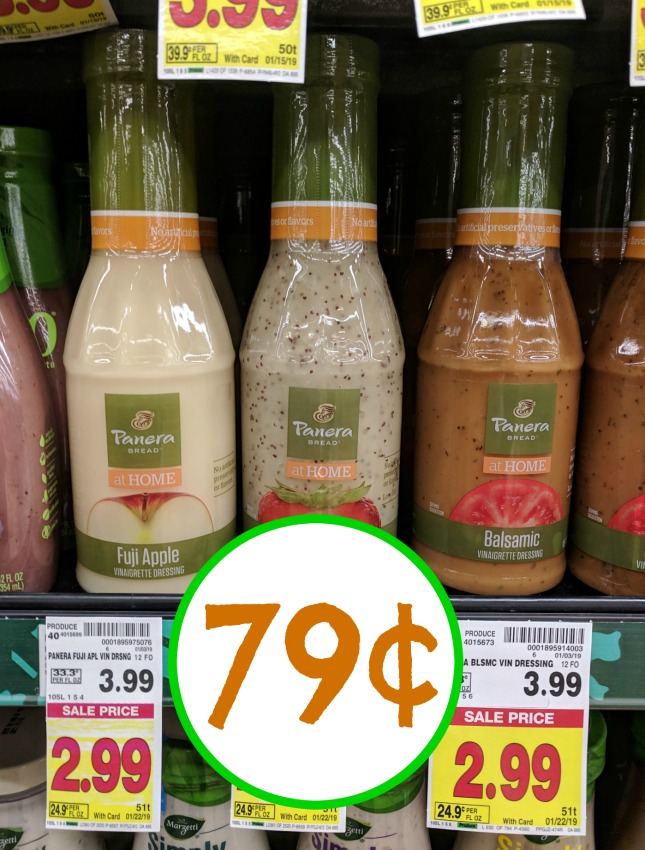 Enjoy Panera Bread dressing at home with this fantastic deal. Pay only 79¢ after sale, Ibotta, and coupon. Just a note that the Ibotta offer may vary by person. Hopefully you have that high value one like me!
Panera At Home Refrigerated Dressing, 12 fl oz, $2.99 (reg $3.99) thru 1/22
-$1/1 Panera Refrigerated Dressing
-$1.20/1 Panera at Home Refrigerated Salad Dressing (Ibotta Deposit) [12-oz. bottle]
79¢ with coupon and Ibotta.
If you want to add this deal to your shopping list click [Read more...]