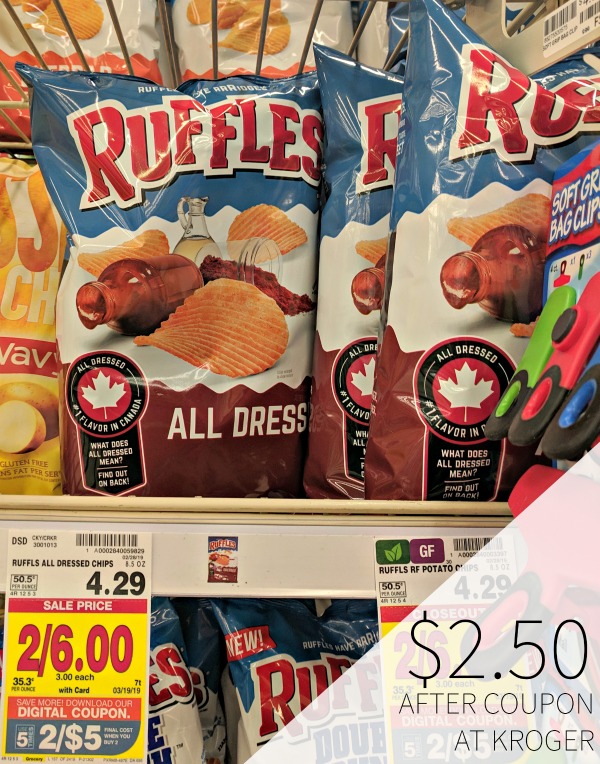 Need chips? Pick up Ruffles Potato Chips for only $2.50 per bag at Kroger. Much better price than having to pay over $4 per bag. Stock up if you have folks in your house who'll eat them.
Ruffles Potato Chips, 8.5 Ounce, 2/$6 (Reg. $4.29) Through 3/19/19
-$1/2 Ruffles Potato Chips or Tostitos Tortilla Chips (8.5-13 oz), Tostitos Salsa (15.5 oz), or Smartfood Popcorn (4.75-10 oz) Kroger 5X Digital Coupon
$2.50 after coupon.
With crunchy ridges and epic inspired flavors, RUFFLES® potato chips bring snack satisfaction and big taste to any moment.
If you want to add this deal to your shopping list click [Read more...]