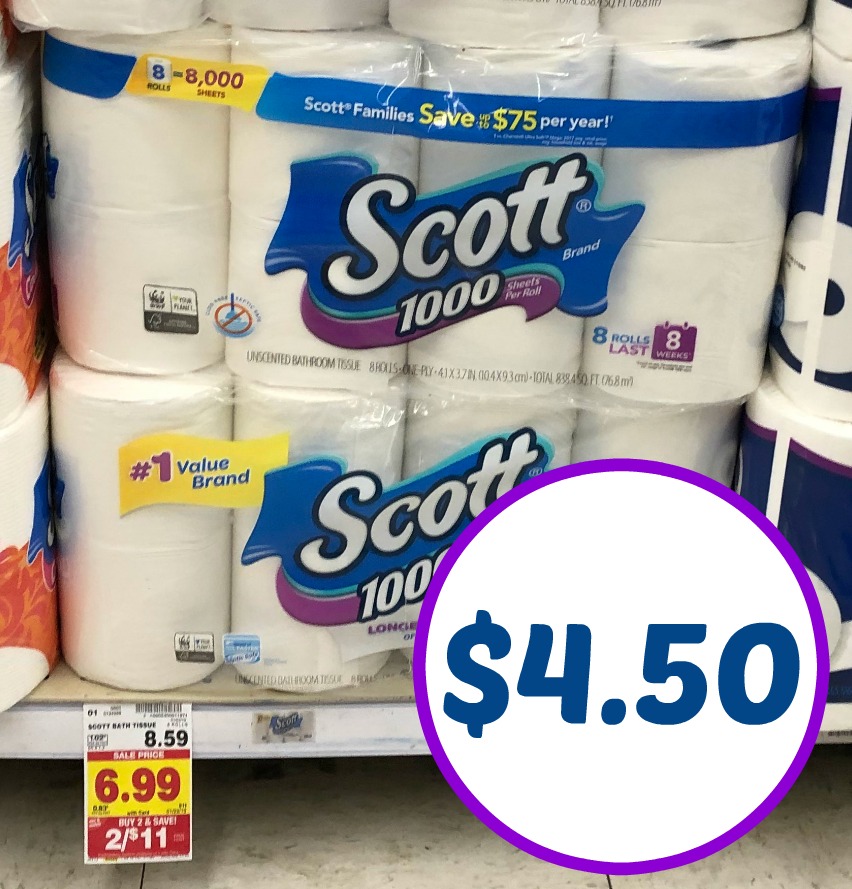 If Scott is the brand that your family uses, take advantage of this deal for cheap TP! You can get a couple of packs of Scott Bathroom Tissue for only $4.50 with the digital coupon and sale. Pick up your favorites and save some moolah!
Scott Bath Tissue, 8ct, $5.50 wyb 2 (reg $8.59) thru 1/22
-$2/2 packages of Scott Bath Tissue, any variety (8 pack or larger) and/or Scott® Towels, any variety (6 pack or larger) (Kroger Digital Coupon)
-$0.50/1 Scott Bath Tissue printable [6-rolls]
-$0.50/1 Scott Bath Tissue, exp. 2/3/19 (SS 01/06/19) [4-ct.+]
As low as $4.50 each with coupon wyb 2.
If you want to add this deal to your shopping list click [Read more...]