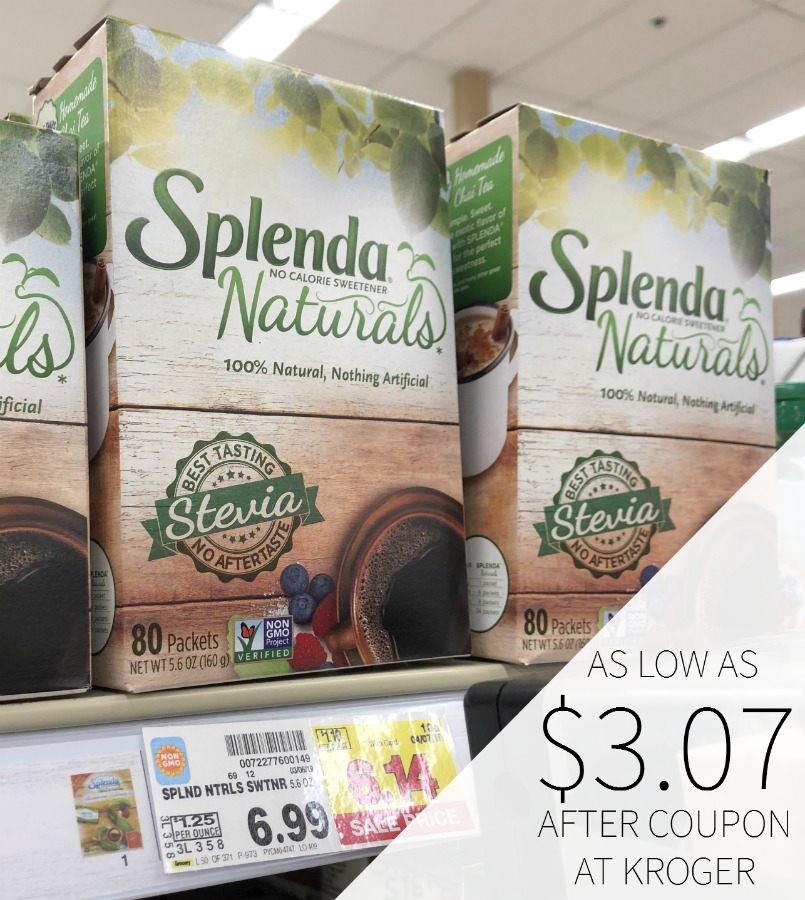 If you use Splenda, you might want to check your store for a super deal. There are a variety of coupons available for the Naturals variety including one that makes the boxes BOGO. Take advantage of the savings and stock up if you use this product.
Splenda Naturals, 80 ct, $6.14 (reg $6.99) thru 4/07
-B1G1 Splenda Naturals Stevia Product, 3/10 SS (exp 6/30)
-$4/$16 Original Splenda Sweetener Items (SavingStar Deposit) [Excludes Splenda Naturals Stevia or Splenda Zero]
-$1.50/1 Splenda Naturals or Granulated, 02/10/19 SS (exp 8/31/19) [40-ct.; 80-ct.; 140-ct.; 9.8-oz.]
-$2/1 Splenda Naturals Stevia Product, 01/06/19 SS (exp 3/31/19)
-$2/2 Splenda Products, 01/06/19 SS (exp 3/31/19) [Excludes 50-ct. packets]
As low as $3.07 after coupon.
Splenda stevia sweetener products are made with the best-tasting stevia, and unlike other stevia sweeteners, they have no bitter aftertaste. If you've had a better-tasting stevia sweetener, they'll give your money back.
If you want to add this deal to your shopping list click [Read more...]