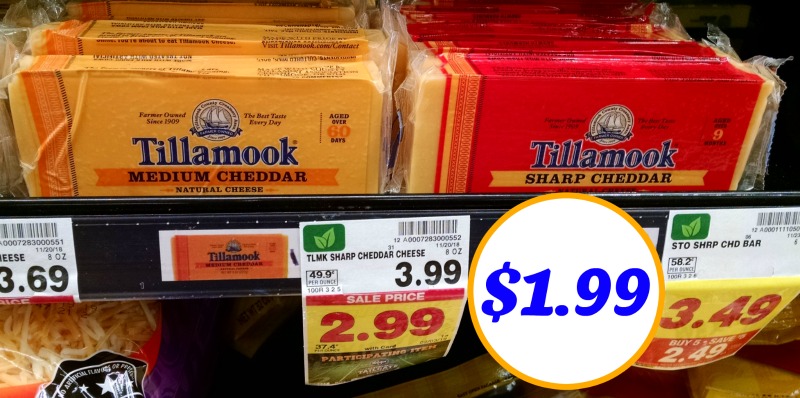 Load your Tillamook cheese digital coupon. Pick up a loaf of cheese for just $1.99 at Kroger. We love this cheese and it's a really nice discount...half the regular price!
Tillamook Cheese Loaf, 8oz, $2.99 (reg $3.69-$3.99) thru 2/3
-$1/1 Tillamook Cheese Loaf, any variety (8oz or larger) (Kroger Digital Coupon)
$1.99 with coupon.
If you want to add this deal to your shopping list click [Read more...]