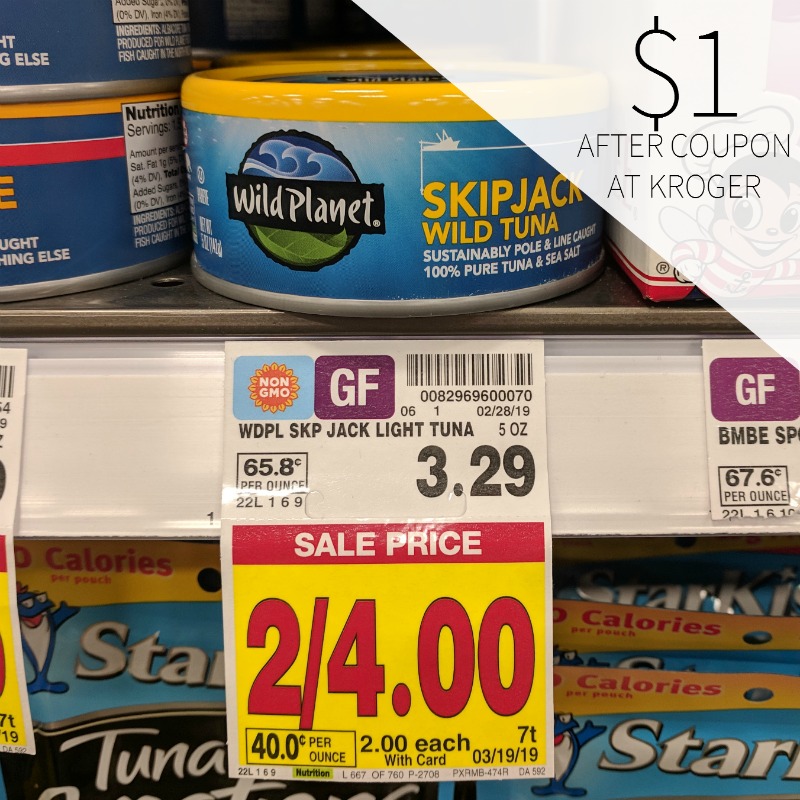 Grab a great deal on tuna right now at Kroger. Pick up Wild Planet Tuna for just $1 at Kroger with the coupon and sale combo...that's less than half price!
Wild Planet Tuna, 5oz, $2 (reg $3.29) thru 3/19
-$1/1 Wild Planet Products printable
$1 after coupon.
Wild Planet tuna is a delicious, healthy way to enjoy tuna straight from the can. Available in Albacore or Skipjack, all of our tuna is cooked just once in the can, retaining all of its natural juices and Omega 3 oils, and is packed in cans with no added water or oil. 100% of our tuna are caught one at a time by pole and line and trolling; these methods catch only smaller migratory fish, that are lower in mercury. The firm texture and rich, clean taste of Wild Planet will be the perfect addition to all of your favorite recipes. For those on the go we offer the convenience of single-serve pouches which are perfect for travel, school or work or stashed in your gym bag for a protein-packed, post-workout snack.
If you want to add this deal to your shopping list click [Read more...]