You can get a nice deal on Gain Flings at Kroger right now. Print your coupon and get the bags for just $6.99 at Kroger!
Gain Flings, 35 ct, $8.99 (reg $11.99) – through 10/18
–$2/1 Gain Flings 24-42 ct or Gain Liquid Laundry 65-113 oz or Gain Liquid Fabric Softener105-190 ld or Gain Fireworks In Wash Scent Boosters 10-22.7 oz or Gain Sheets 180 ct – 250 ct or Gain Powder Laundry Deterg 63ld-150ld (excl Gain Flings 9 ct and below) printable
As low as $6.99 after coupon as part of your mega purchase.
Great things come in small packages. Check out the compact laundry detergent pacs called Gain Flings! Armed with the stain-fighting power of Oxi and the odor-elimination performance of Febreze, they're perfect for an easy clean and fresh-smelling clothes!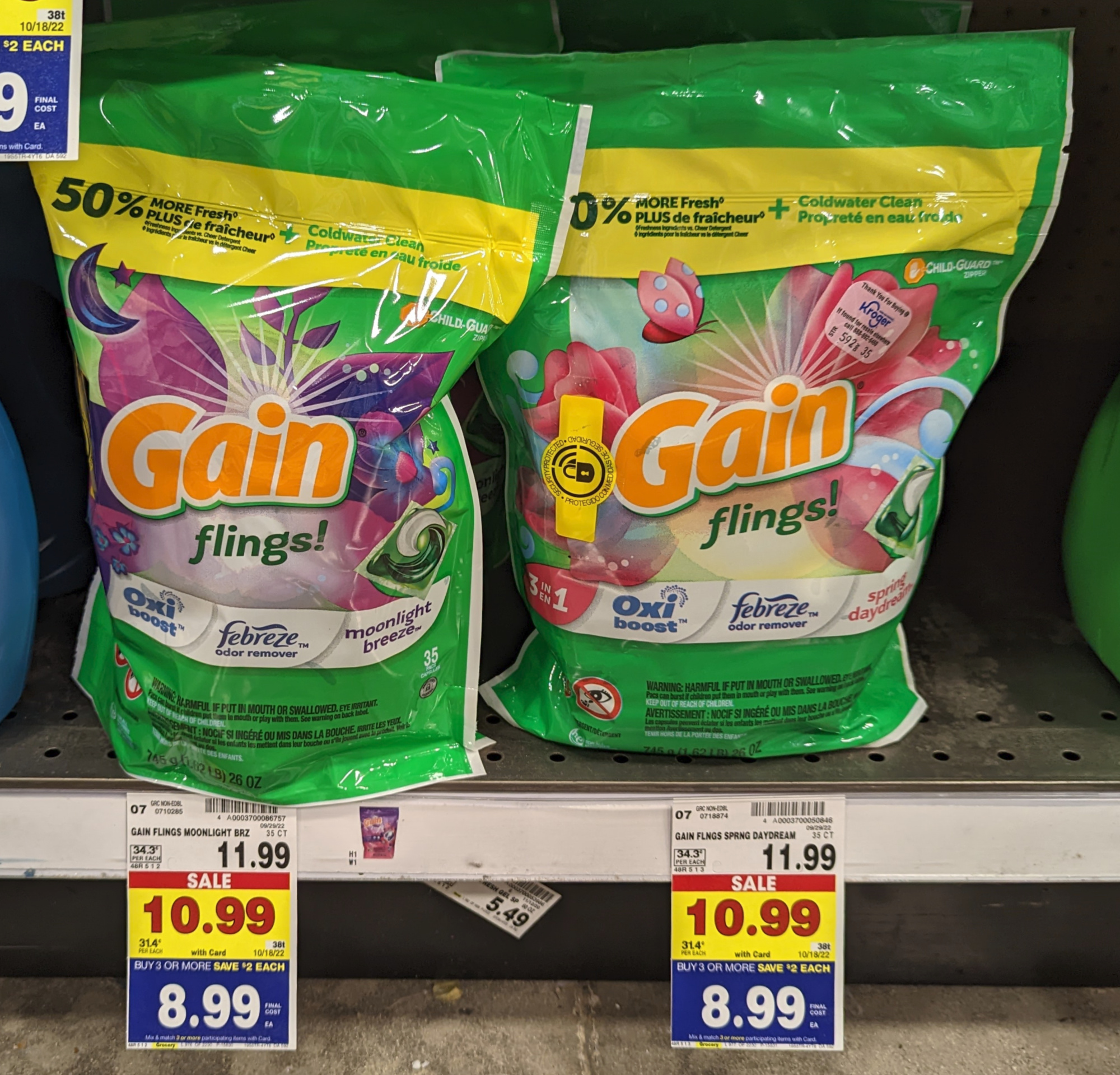 Look for this deal as part of the Kroger Mega Sale Inclusion List – Save $2 When You Buy 3 Or More (Valid through 10/18).